150 turns with Civilization VI: Active Research and civics tweaks change the game
Or "How I Learned to Stop Worrying and Love Active Research"
But there are also actions I found when scouring the tech tree that I might've delayed or never accomplished, were it not for Active Research. Killing three Barbarians, for instance, will get you a head-start on building a more militarized government. Another tech, Feudalism, is boosted when you build three adjacent farms. Normally that might only happen by chance. Here, it's almost a necessity.
Now, whether the system holds up in the end-game? I've no idea. And whether players—as always seems to happen—discover the most beneficial route down the tech tree and repeat it every game again? Well, maybe.
All I can say is after my Civ VI demo, I came home raring to play some more, booted up Civilization V, and then quit after fifty or so turns. It's still a fantastic game, and I've no doubt some people will continue to prefer it, but the early game is so tedious by comparison. You're not making many decisions at all, let alone important decisions. Active Research makes Civ VI feel much more...well, active.
Balanced scales
Back to the Civics Tree. This is arguably an even bigger change to Civilization VI than Active Research. Firaxis lifted a bunch of technologies out of the monolithic Tech Tree and split them into their own research pot, funded by accumulated Culture.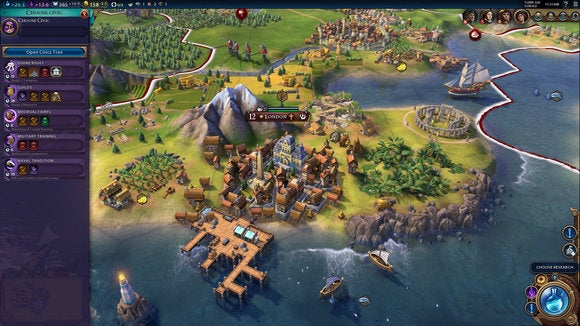 The list covers everything from Drama and Poetry to early government forms, Guilds, and Military Training, and they're researched parallel to your faction's technological advancements. Thus you could technically have a civilization that's technologically in the Renaissance but culturally still in the Ancient Era.
But more realistically, the Civics Tree helps balance the relative weights of Science and Culture a bit. In previous Civs, Culture was a powerful tool that was nevertheless pretty boring and passive. You let it build and build, but rarely did the game ask you to do anything meaningful with those systems.
In Civilization VI, it's much harder to just dump Culture and go all-in on Science—especially because, thanks again to Active Research, the two trees cross-pollinate quite a bit. Technologies boost advances in Civics and vice versa. For instance, Feudalism (a civic) will give you a head start on Stirrups (a technology), which allow you to recruit Knights.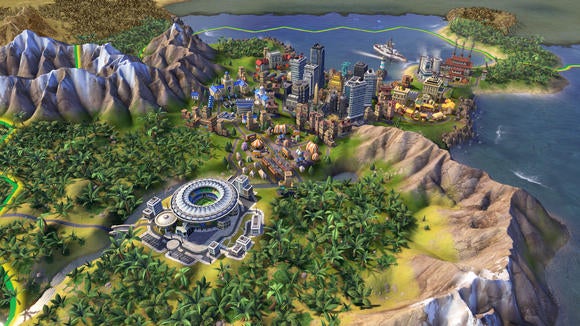 And as an added bonus, there seems to be a greater total of developments to research now, split across the two trees.
150 more turns
I actually played about 250 turns during my four hours at Firaxis—150 as Japan, then another 100 or so as Brazil's Pedro II. A few final thoughts follow.