Data analytics help doctors develop cancer treatment plans in a day
The Collaborative Cancer Cloud will leverage big data analytics to help medical institutions sequence individuals' DNA and develop a precision treatment plan in 24 hours.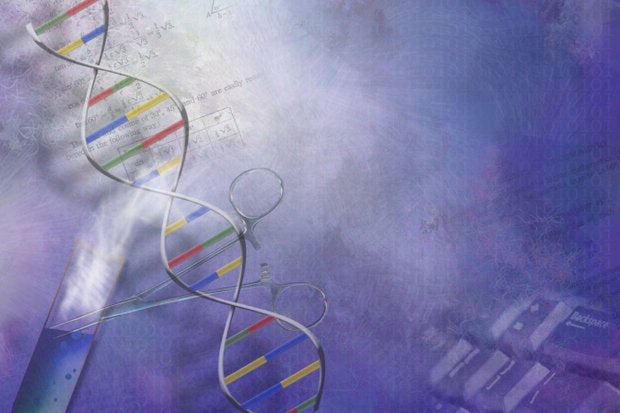 More than 14 million people worldwide were diagnosed with cancer in 2012, according to the World Health Organization, and that number is expected to rise about 70 percent over the next 20 years. A sobering prediction magnified by the expense and time required to develop treatment plans. Intel and the Knight Cancer Institute at Oregon Health & Science University (OHSU) hope to completely transform the way medical institutions treat cancer by leveraging big data analytics and open cloud technologies
Twelve years ago, the Human Genome Project sequenced and mapped the human genome. The project enabled a massive leap forward in precision medicine — taking into account individual differences in people's genes, environments and lifestyles. Instead of going through the horrors of chemotherapy, which kills healthy cells along with cancerous cells, genomics can help patients by allowing for precision treatment plans tailored specifically to their disease.
But so far, this type of precision medicine is available only to a select few, due partly to expense, but also to the amount of time involved. Today, it can take weeks or even months to sequence an individual's DNA, and then additional weeks or months to analyze it. Typically, about 1 TB of raw data comes off a sequencer, but it could be 2 TB or even 3 TB. That data has to be combined with imaging data and other clinical data.
"I experienced this first hand as a cancer patient five years ago," says Eric Dishman, director, Proactive Health Research, Intel. "The sequencing part only took a day in my case, but it took four months of processing and then another four months to use these huge files. I got lucky enough to survive that eight months from sequencing to treatment."
Cutting treatment time from 8 months to 24 hours
Intel and OHSU want to make it possible to sequence an individual's DNA, analyze it and formulate a precision treatment plan within 24 hours. At the Intel Developer Forum on Wednesday, the two partners announced an open platform-as-a-service (PaaS) solution called the Collaborative Cancer Cloud with the aim of getting to that point by 2020.
The Collaborative Cancer Cloud is precision medicine analytics platform that allows medical institutions to securely share patient genomic, imaging and clinical data. Dishman says it will enable large amounts of data from sites all around the world to be analyzed in a distributed way, while preserving the privacy and security of the patient data at each site.
"The challenge now is that as more and more cancer genomes and more genomes for all diseases get sequenced, we're facing a huge amount of data that's getting generated," says Dr. Brian Druker, director of the Knight Cancer Institute at OHSU. "We need to be able to share this data in a way that allows us to decipher what it's trying to tell us in a timely fashion.