Enterprises moving big data workloads to public cloud
More than half of large enterprises are either already using public cloud resources for their big data analytic needs or plan to do so, according to a report by Gigaom Research.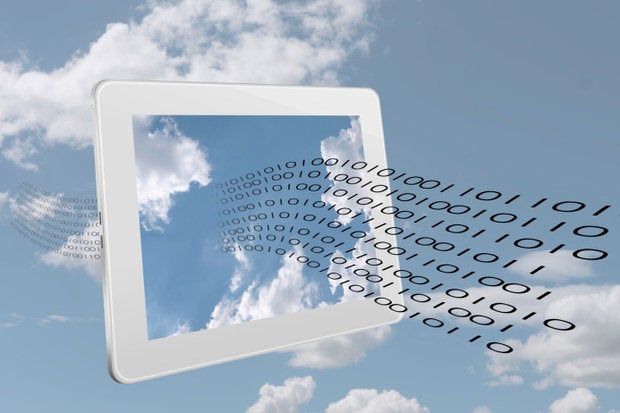 Credit: Thinkstock
It's no secret that many IT professionals in large enterprises look down at public clouds -- they don't consider them reliable, secure or safe. But that perception may be shifting, at least when it comes to big data workloads.
A new report released this week by Gigaom Research finds that 53 percent of large enterprises are either already leveraging public cloud resources for enterprise big data analytic needs (28 percent) or are planning to do so (25 percent). Only 13 percent of respondents say they would only use private data centers for all analytic processes.
"We expected many enterprises to be thinking about the cloud as a long-term thing," says Prat Moghe, founder and CEO of Cazena, a big data startup founded by former Netezza leaders, which commissioned the Gigaom report. "We found that a lot more enterprises are actively exploiting the cloud for their big data stack than the perception is."
The Key to Data Analysis Lies in the Cloud
"The cloud holds the keys to unlocking the next phase of big data, where analysis is completed on demand and immediately accessible to the primary users of this information -- the C-suite and key decision makers," he adds. "Understanding enterprise drivers as well as concerns around the cloud is vital to be able to develop a roadmap of strategic transformation of all enterprises."
In September, Gigaom Research surveyed more than 300 senior management and leaders in the U.S. at medium (500+ employees) to large enterprises (2,000+ employees) across IT and business roles, and across verticals.
The verticals that have most aggressively moved to embrace public cloud resources include: manufacturing (27 percent); technology, computing and consumer electronics (19 percent); and finance (14 percent). Those that "plan on leveraging public cloud resources but haven't started yet" most often come from three verticals:
Technology, computing, consumer electronics (26 percent)
Retail, wholesale (15 percent)
Finance, insurance, real estate (15 percent)
"The survey participants looking to leverage the cloud for big data analytics intend to move large volumes of data to the cloud, with 92 percent of survey participants wanting to move more than a terabyte and 20 percent wanting to move more than 100 terabytes," Gigaom Research Analyst Lynn Langit, a big data and cloud architect, writes in the report. "The preferred starting point for enterprise big data projects migrating to the cloud are full or partial migrations on non-mission critical applications (65 percent)."
"They're not just thinking about playing in the cloud," Moghe adds. "They're exploring it as the future production platform for IT."
Analyzing External Data in the Cloud
Langit notes that the types of data-intensive workloads considered for cloud migrations most often are analytics -- real-time operational workloads (43 percent) or processing, such as batch processing with SQL (43 percent). Sandboxes for data discovery are also common (33 percent). Many of these projects include analyzing CRM data (53 percent), site analytics and log files (40 percent) and social media data (26 percent). Langit adds that much of this data is already external to the enterprise.