EU approves LinkedIn deal after Microsoft makes concessions
Regulators okay $26B acquisition with strings that will last five years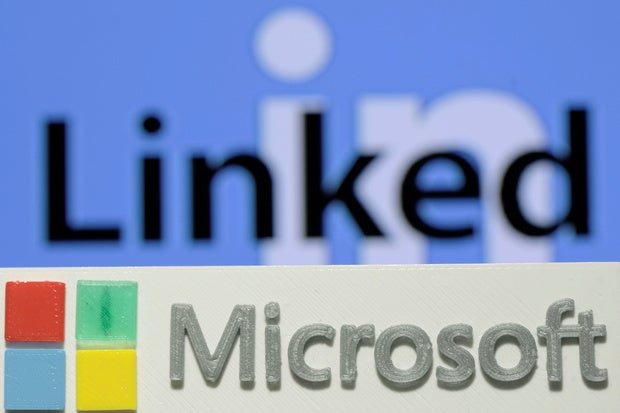 The European Union's regulators on Tuersday approved Microsoft's acquisition of social network LinkedIn on the condition that the U.S. company abide by several minor concessions it made to secure the deal.
The conditions were reminiscent of those forced on Microsoft in past antitrust actions, including the settlement between the firm and the U.S. Justice Department early in the century, and a later judgment against Microsoft in the European Union (EU).
Microsoft promised it would not require PC makers to install a LinkedIn app or Windows 10 tile on machines sold in the European Economic Area (EEA), the region consisting of EU member states as well as Iceland, Liechtenstein and Norway. Users will be able to remove any LinkedIn app or tile in Windows, Microsoft said, and pledged that it would not use Windows to nag customers to install a LinkedIn app.
Microsoft committed to giving LinkedIn rivals access to the Office Add-in program and the APIs (application programming interfaces) of the Office applications so that competing professional social networks can craft connections between their services and the suite.
Other social networks will also be able to access Microsoft Graph, the one-stop API portal that stores and retrieves data in Microsoft's cloud services.
The EU antitrust regulators were most concerned that Microsoft would integrate LinkedIn with Office, and merge the companies' user databases. "This could have been reinforced by shutting out LinkedIn's competitors from access to Microsoft's application programming interfaces, which they need to interoperate with Microsoft's products and to access user data stored in the Microsoft cloud," the EU Commission wrote in a Tuesday statement.
"The Commission was concerned that the increase in LinkedIn's user base would make it harder for new players to start providing professional social network services in the European Economic Area (EEA), the agency continued. "Furthermore, it could have gradually and irreversibly tipped the market towards LinkedIn in Member States where a competitor of LinkedIn currently operates (such as Austria, Germany or Poland)."
Although the deal doesn't preclude Microsoft from integrating LinkedIn and Office -- which would effectively negate much of the former's rationale for the $26 billion acquisition -- EU regulators said that they were satisfied that Microsoft's promises would keep a level playing field.
The commitments must be honored for five years, the EU said. A trustee, not yet named, will monitor Microsoft's execution of the promises.
Salesforce, which also coveted LinkedIn, had been the most prominent critic of the acquisition. In September, Salesforce claimed that if the deal went through, Microsoft could "deny competitors access to [LinkedIn's] data, and in doing so obtain an unfair competitive advantage."