Google to enterprises: Ditch your Microsoft contract early for us
New programme lets businesses use its productivity suite for free while under contract to another company.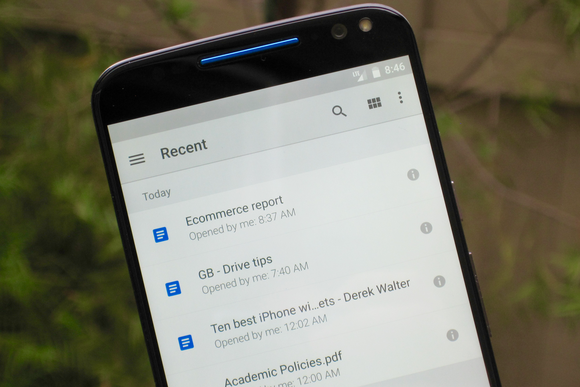 Google has been working hard to pitch its Apps productivity suite to the enterprise, but has come across a consistent snag: companies are signed up for long-term volume licensing contracts with its competitors, especially Microsoft. What Google has found is that those companies came calling to look at switching to Apps when their contracts were up for renewal, but were otherwise locked up.
But Rich Rao, the company's head of global sales for Google Apps, said that the company wanted to change that pattern and look at how to get users running on Apps before their contracts came up for renewal.
To do that, Google will let those companies still bound by enterprise agreement contracts take advantage of an offer over the course of the next six months that will allow them to use the enterprise edition of Google Apps for free for the duration of their existing contract. What's more, Google will also help cover transition costs by paying its local partners up to $25 per user to help companies migrate over to Apps for Work.
It's a move that's reminiscent of T-Mobile's initiative to pay the early termination fees for people switching to its network from a competing carrier. That program has proven successful for the Bellevue, Washington-based "Un-carrier," which has pulled users from its competitors.
Providing this incentive could help accelerate businesses moving over to Google Apps at a time when the company is making major improvements to its products with both user-facing features like real-time voice transcription and business-specific features like support for different e-discovery policies. This is also a way for Google to better compete with Microsoft, which already allows companies with existing Enterprise Agreements to upgrade to Office 365 while still under contract.
Of course, all of this free service doesn't come without a catch. Companies have to sign up for a year-long commitment to pay for Google Apps after the expiration of their contract with another provider like Microsoft. After that, they can pay on a month-to-month basis, and switch away from Apps if they want to. While Microsoft lets users pay on a monthly basis, it still requires that users of its enterprise plan sign an annual contract for Office 365.
Switching over means that companies will get access to the collaboration tools that Google has been honing for years, along with a cross-platform, cloud-based system for syncing, storing and working on files together. It's supposed to help people become more productive by improving their ability to work together.
All of that relies on getting users to buy into Google's system, which can be a tough pitch for those folks who have become used to writing documents in Word, handling spreadsheets in Excel and sending emails through Outlook. People who want to use native apps to interface with Google Apps on their desktop are also out of luck: Rao made it quite clear that the company is uninterested in creating apps for desktop computers outside of the browser. (The company is paradoxically okay with offering native apps on mobile devices.)