Hands on with the ODG R-8: AR/VR smartglasses that use Qualcomm's Snapdragon 835
ODG's glasses are surprisingly comfortable, though we never got to actually test AR or VR.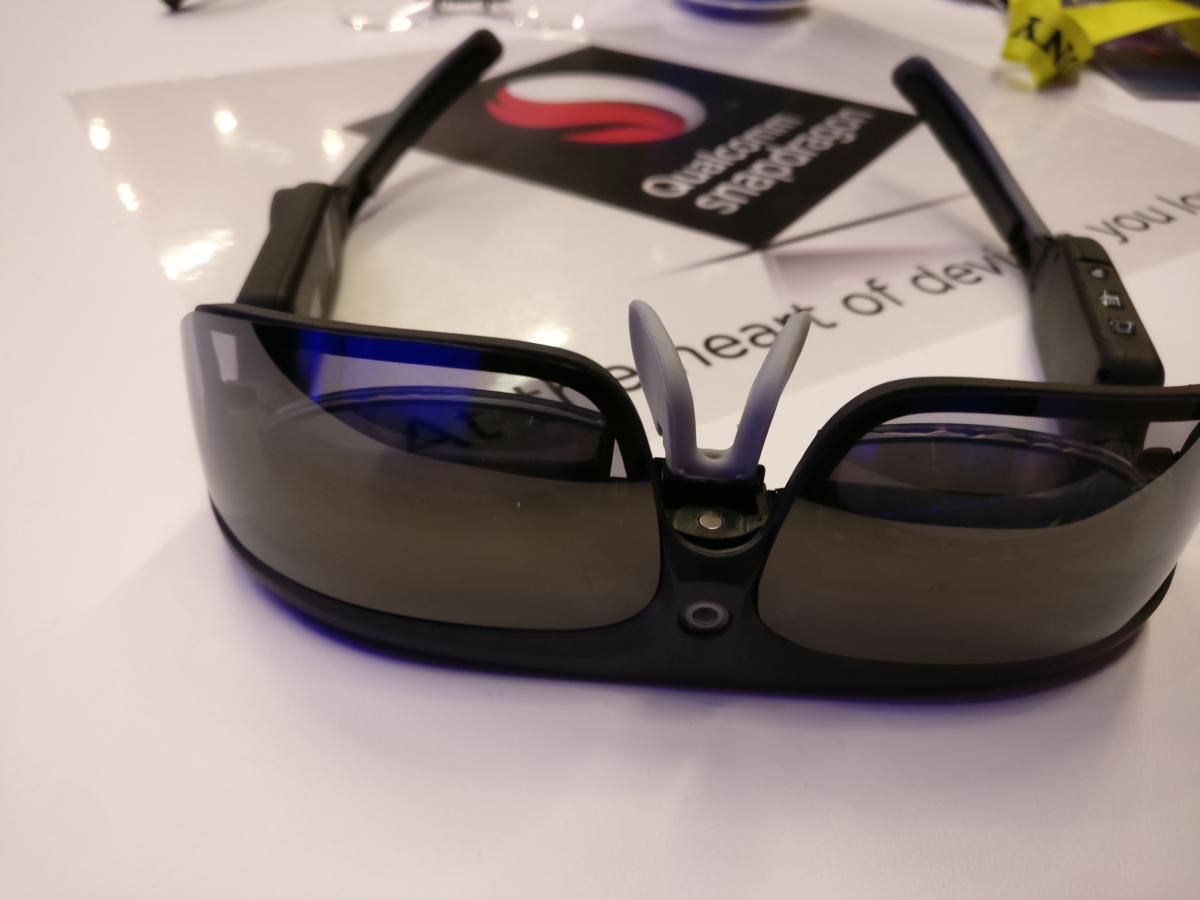 The front of ODG's smart glasses.
Both models have front-facing cameras, with resolutions as high as 13 megapixels, according to a report by VentureBeat. Such high resolutions are necessary for augmented reality, where virtual objects are overlaid onto the real world.
Is it likely that consumers will shell out more than $1,000 for an AR/VR solution? Maybe not, especially with established VR products like the HTC Vive already falling below $800. Still, as AR/VR products become more like normal eyewear, it's likely that an increasing number of people will be encouraged to try them out, as well as possibly adopt them for everyday use.