Here's what kids really think of Apple's Swift Playgrounds learn-to-code app
Apple has partnered with Code.org to offer free Hour of Code sessions for kids at all of its stores.
Daniel said he was up to the challenge, and that he sees himself continuing to use Swift Playgrounds at home. Naturally, Daniel wants to be a developer when he grows up.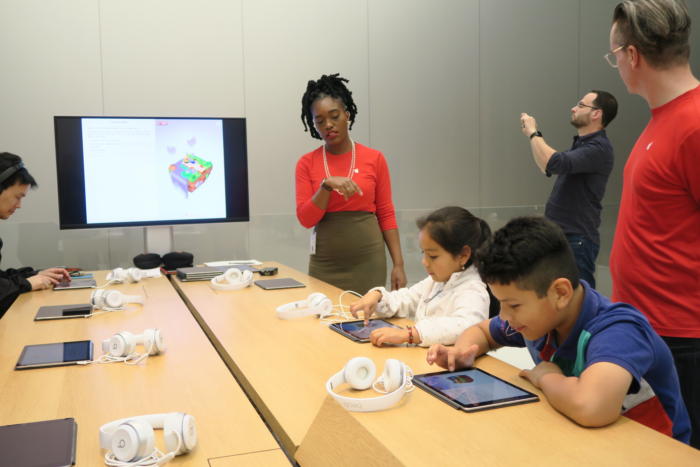 Kids trying out Swift Playgrounds at the Apple flagship store in Union Square, San Francisco.
"I want to develop games, but not fighting games," Daniel said. "And maybe an app that sends money faster."
Every Apple store will be hosting Hour of Code sessions until Sunday, December 11, but you need to pre-register online. You can check here if there's availability at your local Apple store.
You can also install Swift Playgrounds on your iPad—now with new Hour of Code challenges—and start your self-taught journey into learning to code in Swift.