How marketing tech lets you get personal with your customers
The speed and scale of business today means few companies can have a personal relationship with their customers like the shopkeepers of yesteryear, but data and marketing automation can help fill the gap.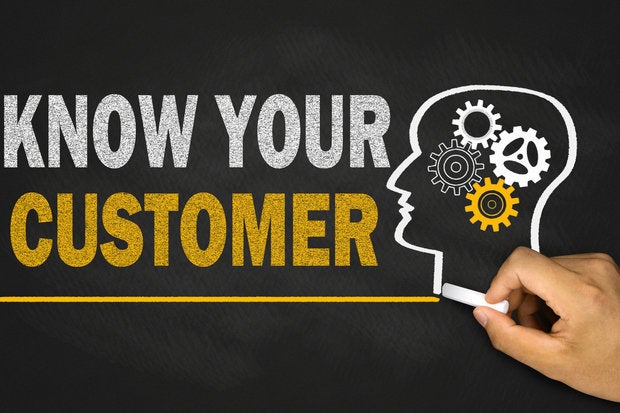 In the "Good Old Days," businesses had personal relationships with their customers. They knew who their customers were and what they liked. Today, technology and the sheer scale of business have disrupted that one-to-one relationship. The result has been a surge in marketing tech and the value of customer data as businesses seek new ways to understand who their customers are and what they want.
"It used to be all about the shopkeeper," says Nick Worth, CMO of Belgium-based omnichannel marketing automation software provider Selligent. "Today we haven't met the customer in person, but we're still trying to know them. We're trying to do it with data."
Powerful marketing tech solutions offer marketers the capability to take advantage of the enormous amount of data available to them, and put it to work, giving them the opportunity to operate at scale while still offering customers personalized engagement. But that's easier said than done.
"The fundamental problem is that so many of us marketers are so uncomfortable talking about technology that we default to these bad questions," Worth says. "How many Facebook likes do you have? When did that become a relevant thing? What is a Facebook like worth to your particular business?"
To start asking good questions, Worth says, marketing tech needs to provide marketers with real, valuable data in a way that is accessible to them without requiring them to understand the technology or rely on a team of data scientists (that they probably don't actually have access to).
Ecommerce brings big bucks
The past few years have seen big ecommerce solution providers pay top dollar to add marketing automation capabilities to their portfolios. In 2010, IBM paid $480 million to acquire Unica. In 2013, Oracle ponied up $871 million for Eloqua and Salesforce.com came up with $2.5 billion for ExactTarget. That same year, SAP acquired Swiss marketing automation specialist Hybris for between $1 billion and $1.5 billion, according to the Wall Street Journal.
Venture capitalist firm HGGC, a leading middle-market private equity firm that was a big investor in Hybris, sees even more potential in the space. In July of this year, it acquired Selligent. In a report released by VentureBeat in August, Selligent was ranked the fastest-growing company in the marketing automation category with growth of 12 percent in the past year. The average growth in the category over the past year was four percent.
"Increased complexity of businesses and diversity of consumer data sources, along with the push for meaningful customer interactions, is driving the rapid adoption of sophisticated marketing automation solutions," Hudson Smith, principal at HGGC, said in a statement about the Selligent acquisition. "Selligent's platform was built to accommodate these demanding challenges and produce strong marketing results. Their nimble solutions allow ambitious marketers to seamless manage individual consumer journeys in real time, without significant support from an organization's IT department."