How the University of Wisconsin is closing the data science skills gap
When the University of Wisconsin asked businesses what they were looking for in employees, nearly all of them said, 'data scientists.' The university responded with an online data science master degree program to help bring more qualified data professionals to the job market.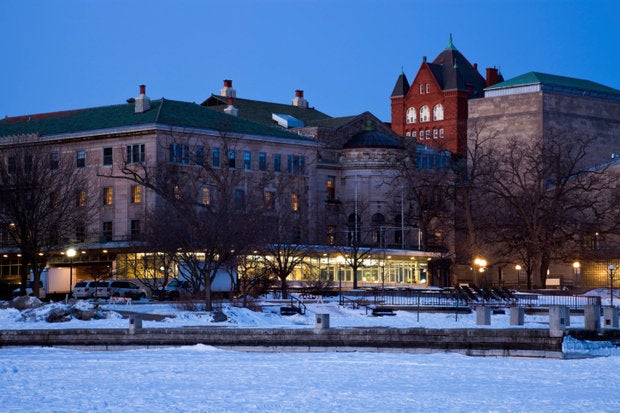 Data is driving all industries, from corporations to the government to healthcare. While data has become a precious commodity for growing your business, it's also become unwieldy and unmanageable. Couple that with a lack of educational programs focused on data science and a skills gap emerges.
The University of Wisconsin (UW) has stepped up to address this need with its graduate program in data science, which students can complete online. The program will be offered through the Continuing Education, Outreach and E-Learning (CEOEL) division of the University of Wisconsin Extension, which includes 26 UW System campuses in the U.S., but students from around the world can apply.
The business side of big data
UW's data science program is aimed at helping students get prepared for a career in big data by combining both the analytical side with the business side of data science. "Part of the program is obviously, helping students know the technology and be well-versed on the technical side but it's also being able to do the business side of data science," says David Schejbal, dean of Continuing Education, Outreach and E-Learning at University of Wisconsin-Extension.
For students looking to get into data science, the field can also be a lucrative path. To chart the outlook of the role of data scientist, UW compares it to the similar role of operations research analyst, which has an average yearly salary of $73,000 per year, according to the Bureau of Labor Statistics. And it also predicts jobs in this field could grow as much as 27 percent by 2022, when comparing to the role of operations research analyst. While the program is open to the entire world, students from Wisconsin can benefit from the program as well. "Jobs requiring the skills taught in the Masters of Data Science program are in demand now with nearly 1,200 people hired monthly in Wisconsin alone," according to a press release.
What makes this program unique, says Missy Wittmann, Wisconsin DAMA Chapter president, is that the curriculum was largely influenced by actual businesses seeking data scientists. In a focus group, nearly all of the companies asked said that they had a pressing need for more data scientist workers. By figuring out what companies needed from employees in terms of big data, UW developed a curriculum that will make graduating students appealing to hiring companies.
Data science isn't only important to tech-heavy areas like Silicon Valley, it's becoming increasingly important to businesses everywhere. Nearly all the participants expressed a need for "More people with analytical skills people, who could really start digging into predictive analytics and looking at data," says Wittmann, "People have all this information and don't know what to do with it and that's the kind of talent they were looking for."