HP's Sprout Pro may finally find its home in augmented and virtual reality
The unique 3D-imaging PC is ready for a new kind of content creator.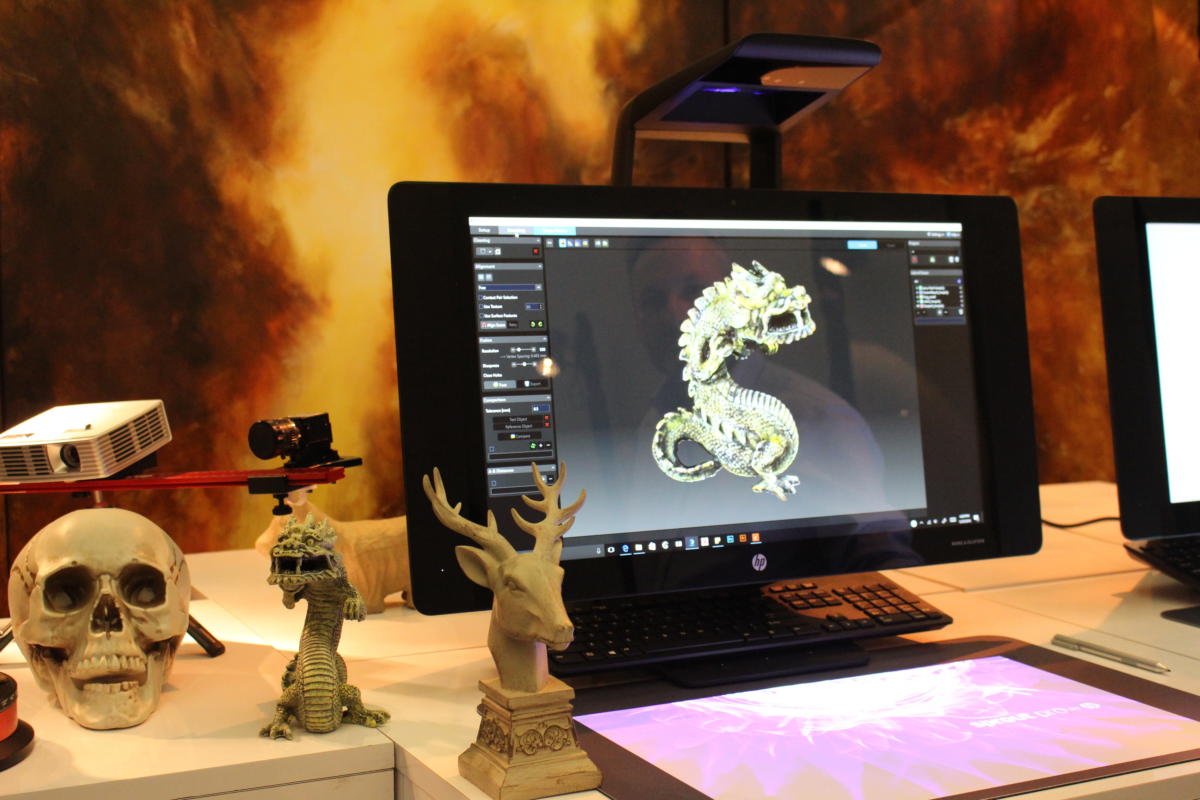 HP's Sprout Pro is here to remind us that Microsoft's Surface Studio is not the original creativity-oriented PC, let alone the most creative. Two years ago, the original Sprout debuted with integrated cameras that could turn 3D objects into 2D or 3D digital images, and a projector that worked with a unique touch-sensitive workspace to manipulate those objects. But two years ago, the world wasn't AR- and VR-crazed yet—and we were all still suffering under Windows 8. Now, the Sprout Pro brings an upgraded set of talents to a market that may finally be ready for it.
Announced Tuesday at CES in Las Vegas, the upgraded Sprout Pro will have Intel's 7th-generation Kaby Lake desktop CPU, specifically the quad-core 2.9GHz Core i7-7700T with integrated Intel HD Graphics 630. The Entry 3D model will have Nvidia's GeForce GT 960M mobile GPU with 2GB of GDDR5 memory. The vertical display is a generously sized 23.8-inch Full HD (1920x1080) with 10-point touch. Storage is a 1TB PCIe SSHD. Pricing isn't set yet, but the original Sprout currently starts at $1,600. The Sprout Pro is expected to ship in March.
The Sprout Pro is slightly slimmer and taller, and about five pounds lighter than the original Sprout. HP also visually trimmed its profile by using more black-clad surfaces.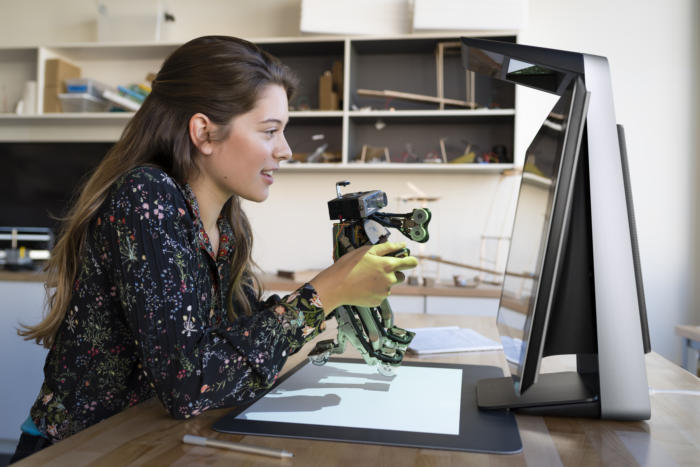 HP's Sprout Pro lets you digitize 3D objects for easy content creation.
What makes the Sprout Pro unique are its Touch Mat and Sprout Illuminator. The 21.3-inch Touch Mat is the Sprout Pro's second display, which lays on your work surface. The Sprout Illuminator is an array of components cantilevered over the top of the PC, including an Full-HD DLP projector that beams the second display's image onto the Touch Mat. The Touch Mat can take 20-point touch input as well as a digital stylus, so you can write, draw, or use your hands. The display now projects in a more imaging-friendly 3:2 proportion.
You create images using the Illuminator's 14.6MP downward-facing camera, working with HP software to create 2D or 3D images of objects you hold underneath it. (This is now the only camera the Sprout Pro uses, where the original Sprout also had an Intel RealSense camera.) By comparison, the Surface Studio and the dual-display computer expected from Dell offer digital work surfaces but no integrated image-creation capabilities.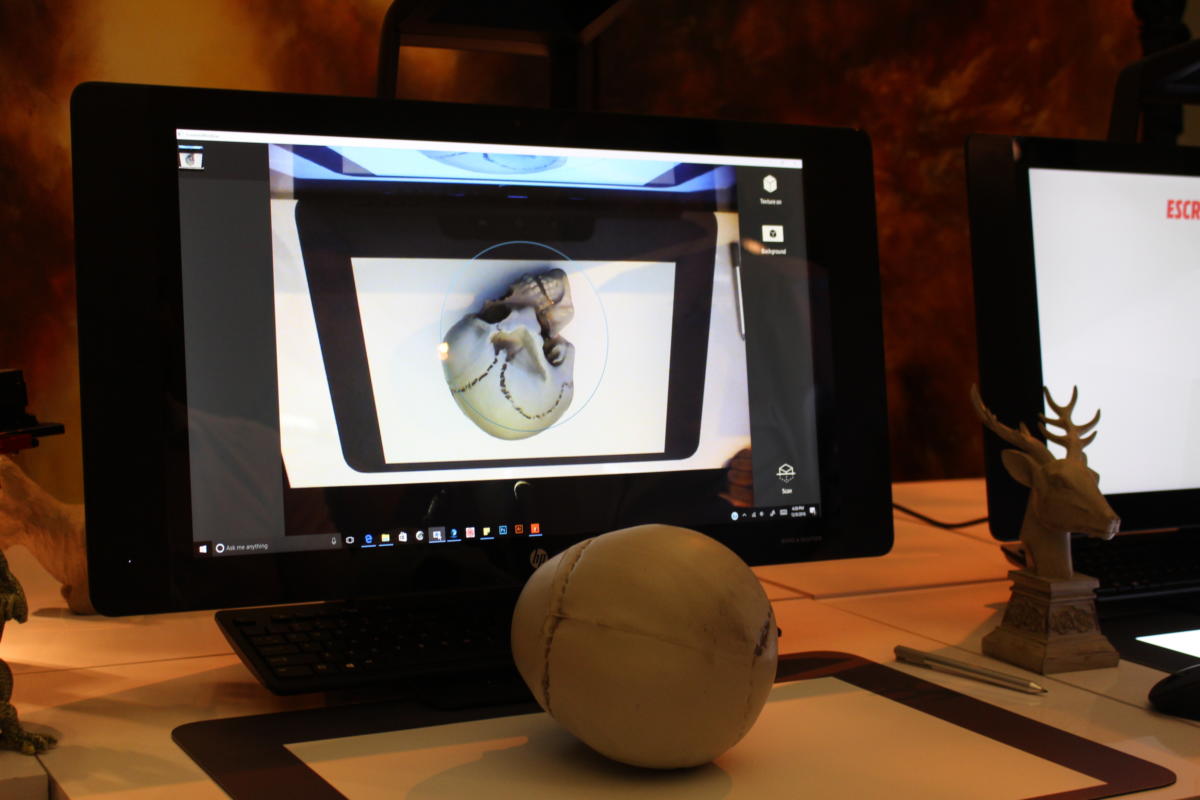 HP's Sprout Pro is shown taking multiple images of an object, which it can turn into a 2D or 3D image.
The rise of Windows 10 goes hand in hand with many of the Sprout Pro's improvements. The original Sprout had a proprietary, full-screen Workspace interface for image creation, because Windows 8.1 didn't quite offer what HP needed. But users balked at having to learn something new. "We spent a lot of time trying to hide Windows, but we found people wanted to work with it anyway," admitted HP Distinguished Technologist Brad Short, adding, "People felt trapped in the app."