HP's Sprout Pro may finally find its home in augmented and virtual reality
The unique 3D-imaging PC is ready for a new kind of content creator.
The 3D capabilities coming with the Creators Update play right into the Sprout's strengths. The Sprout Pro will work with any Windows app that supports a digitizer, offering a more discreet array of WorkTools icons along the bottom of the screen. "We're exposing the features of Sprout in the apps they're familiar with," Short explained.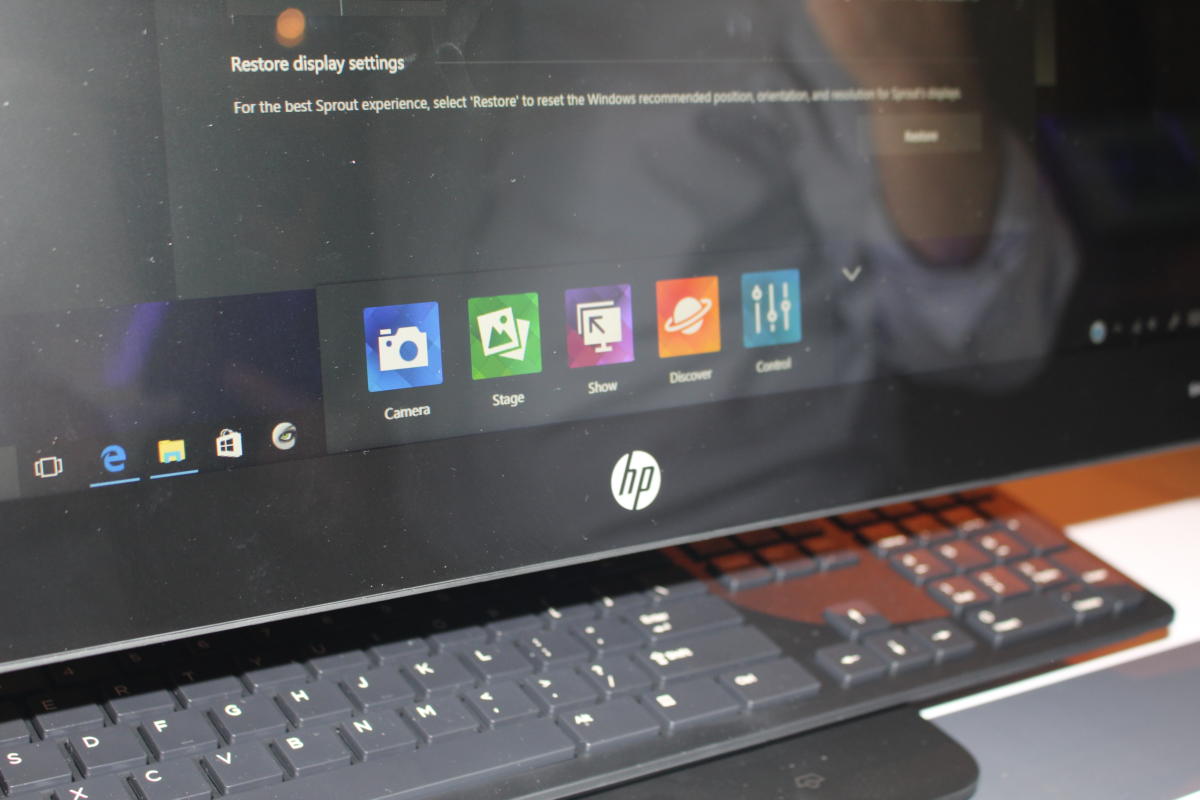 For the Sprout Pro, HP moved the utilities from a full-screen interface to a discreet row of icons along the bottom of the display.
The Sprout Pro's features are resonating most in three markets, Short said: education, manufacturing, and retail. These are niches, to be sure, but large and lucrative ones. In education, where the project-based learning now in vogue has students making digital presentations and videos, "it's not just 3D printing but AR and VR," he explained. The Sprout's ability to turn any small object into a 2D or 3D image makes it "great for quick-and-dirty content creation," Short said.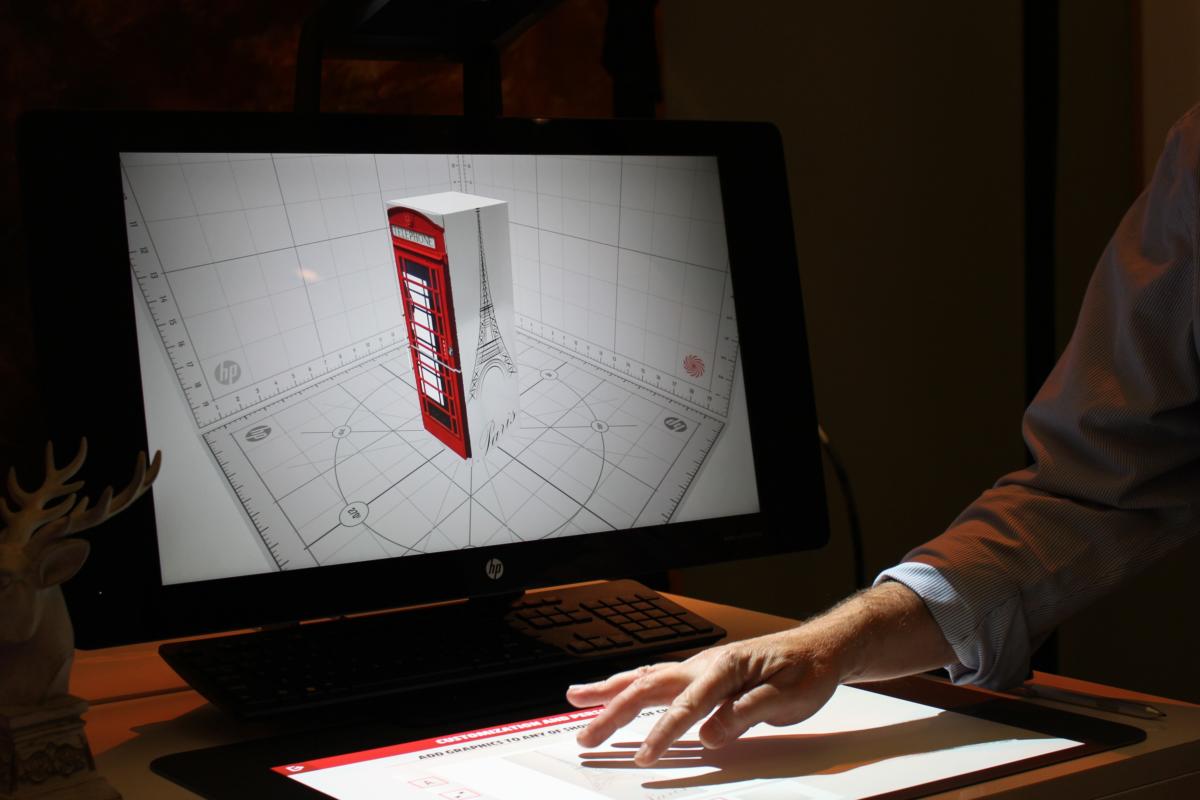 HP's Sprout Pro is being used in Europe's Media Markt retail chain to help customers choose vinyl wraps for their appliances. Here, a refrigerator mock-up is rotated to see how a telephone-booth wrap would look.
In manufacturing, the Sprout's projection capabilities are helping train workers on assembly lines, and in retail, it's an interactive tool. HP showed an example from European retail giant Media Markt, where customers use the Sprout to choose a decorative vinyl wrap for their appliances and rotate the mock-up to decide whether they like it. (So when is this coming to the United States?) "People love the large interactive surface," Short said.
You could argue that the original Sprout was before its time—most people didn't know what to do with it. Times have changed. The rise of augmented and virtual reality have made 3D imaging something people are beginning to expect in their everyday lives. As Windows 10's Creators Update moves an entire ecosystem toward 3D, it's only a matter of time before users will want to make their own AR and VR. The Sprout Pro is still the only PC that can do it all. It'll be interesting to see whether it can follow the AR and VR trend into mainstream acceptance.