IT career roadmap: The journey to certified scrum trainer
Angela Johnson took the long and winding road to her current career, but her varied experience and love for teaching opened up limitless possibilities as a certified scrum trainer.
Angela Johnson's career began at a call center where she performed technical and customer support and end-user training for legal clients having trouble with the online legal research and database service WestLaw. But after a few years, during which time parent company West was acquired by Thomson Reuters, Johnson moved to Rockwell Automation, a manufacturing automation company whose products gathered and analyzed data about specific parts being machined on factory and plant floors.
"I am one of a rare breed whose brain seems to intuitively understand the linear nature and thinking required to work with relational databases, I guess, and Rockwell recognized that. We had so many clients on so many different databases, but I was able to help with the technical aspects of extracting that data from Oracle, SQL, Sybase, all these different databases and analyzing it," Johnson says.
She was lured away by Oracle and then, after the database giant's acquisition of retail management software company Retek in 2005, split her time between database management functions and serving as a technical trainer, teaching Retek departments and development teams to design and build custom database software.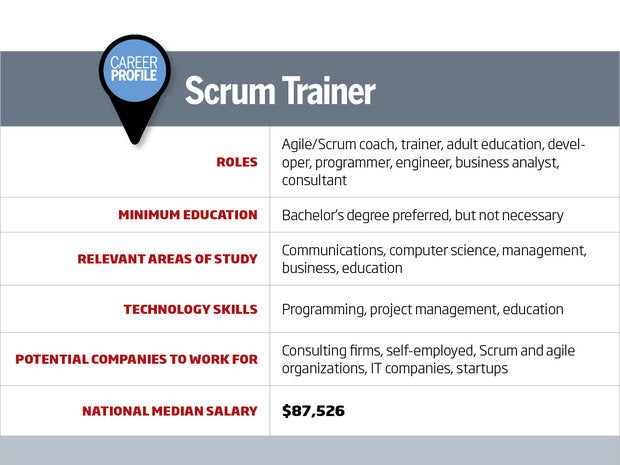 Thinkstock
Database dreams
"One day, though, I knew I was done. I walked in to see my boss and said, 'I'm having dreams about databases -- I'm seeing columns and rows in my sleep. I need to do something else,'" Johnson says.
Her past experience and her interest in technical education were a great fit for a project management role, so she went through the training and received her certificate as a certified project management professional (PMP). It was around the same time that Johnson discovered agile, and fell in love.
"Project management, especially in tech back then, in the 'We use Waterfall and it's so cutting edge' days, felt like refereeing a disagreement at a daycare center. I'd end up spending so much time just running back and forth shuttling messages and mediating arguments between different groups, different people. And it was like, 'Argh! Why can't you just talk to each other? Why aren't you working together instead of at odds?' And so, when I read the agile manifesto it was just this huge light bulb moment of common sense: no barriers, people collaborating with each other, no hierarchies, constant communication," Johnson says.
The agile bug
From then on, she took every opportunity available to learn about agile and scrum to participate in the methodology and to try and evangelize for it as a scrum practitioner and a scrum master. When she achieved both of those designations, she asked her own coach and trainer how to get to the level of certified scrum trainer, and she never looked back.