JPEGmini Pro review: Cut digital photos down to size without sacrificing quality
Slim down JPEG images with no discernable quality loss and make room on your hard drive or flash storage.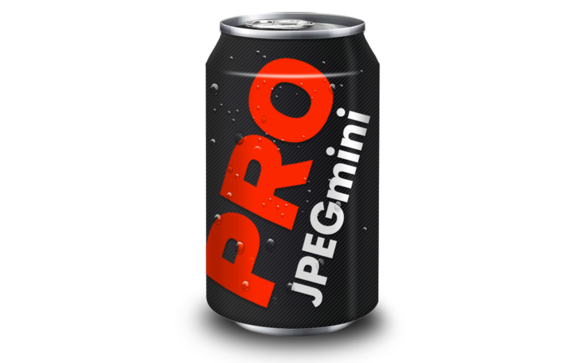 Google recently raised eyebrows with its revamped Photos service by offering free, unlimited cloud storage with a potentially huge catch: Files are converted and stored as smaller "high-quality" pictures, a departure from other cloud storage services that upload original, full-resolution images.
Although professional photographers rightfully snicker at the mere mention of potential quality loss associated with smaller file sizes, the reality is many consumers don't notice or even care—especially if the trade-off is more available disk space. As it turns out, Google might have the right idea.
Analyze this
JPEGmini (

) promises similar file reduction benefits for images on the Mac. The $149 Pro edition I reviewed offers three key advantages not available in the more affordable $20 version: Support for images up to 50 megapixels in size, up to 8 times faster processing speeds, and an Adobe Lightroom plug-in for slicing exported files down to size.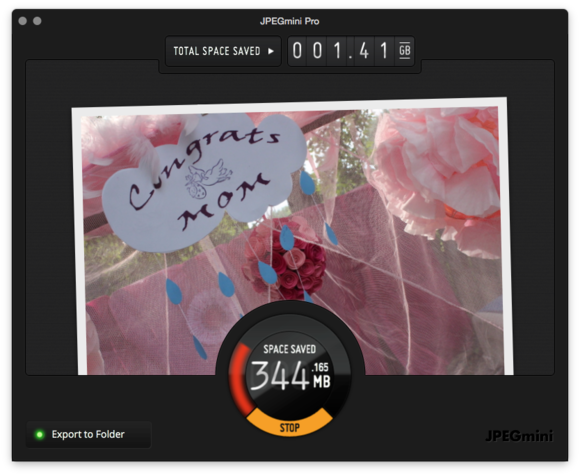 During processing, JPEGmini displays the photo currently being worked on, along with a meter showing how much space is being saved.
All photo software is capable of saving JPEG images as smaller files, but engineers generally accomplish this by ramping up the compression without much regard to what's in the photo. By comparison, JPEGmini intelligently analyzes photographs like the human eye does, compressing only areas where visible artifacts will not be apparent.
The developers claim such optimizations can reduce the size of digital camera originals by at least half, and as much as 80 percent; web images produce less impressive results, with a 20 to 40 percent reduction. The application only works on RGB or monochrome color spaces (no CMYK), and is recommended as a final step, since additional processing effectively eliminates the benefit of using it in the first place.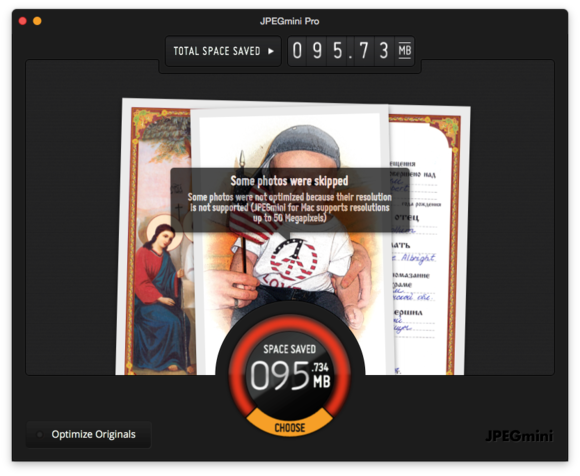 When finished, JPEGmini reports the total space saved, and warns if any non-JPEG files have been ignored.
Despite the Pro designation, there are a couple of limitations to be aware of: As the name implies, JPEGmini can only read and write JPEG files, ignoring raw images or other file types. There's also no plug-in support for Adobe Photoshop or Apple Photos, although images stored in the latter can be imported using the File > Open option like any other JPEG file.
Crunch time
As a standalone application, JPEGmini is the model of simplicity: Drag-and-drop files or entire folders onto the window, or select images by clicking Choose. The application warns that original files will be replaced with smaller versions; upon confirmation, processing begins immediately.