Kenmore Alfie Voice-Controlled Personal Shopper review: For shoppers with plenty of time but too little imagination
Years from now, we'll look back at this product and decide that it was ahead of its time.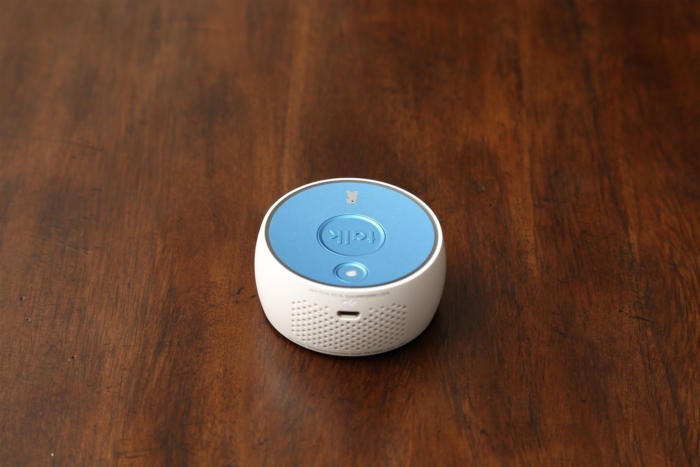 The Kenmore Alfie is powered by a rechargeable battery that lasts for days.
The chain of events that starts with a verbal query and ends with making a purchase is interminably slow and sometimes entails repeatedly flipping back and forth between the device and its app. In a best-case scenario, I had to wait several minutes for a response; in some cases, I had to wait more than 20. And that 20-minute-wait didn't always end with a purchase. There were plenty of times when I was asked more questions or directed to interact with the app.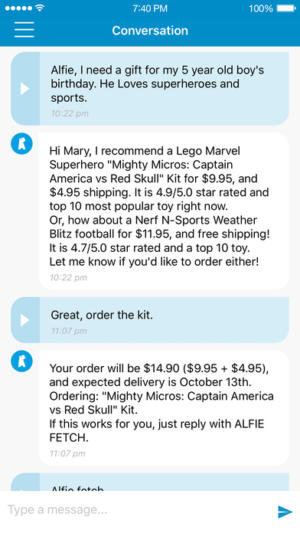 The result of one query to the Kenmore Alfie, displayed on its companion app.
Kenmore is a Sears brand, but I was pleased to discover that Alfie didn't constantly steer me to Sears or its Kmart subsidiary. It did, however, require me to sign up for a Sears Shop Your Way account before I could start using it. I didn't need to provide a credit card for this, but I didn't like the idea of being forced to share my email address without knowing if I'd ever use that e-tailer. It smacked of an information grab, and I didn't appreciate it.
Picturing a phone bank with employees interpreting and responding to Alfie queries, I have to wonder how the system will scale if millions of people decide to purchase one. I suppose that's an unknowable question, but it probably won't matter in the long run. Alfie just isn't good enough win that kind of market share.