Microsoft aims 365 at an enormous overlooked market – front-line workers
With its new Microsoft 365 F1 subscription, the company plans to target millions of employees on the front lines of their organisations.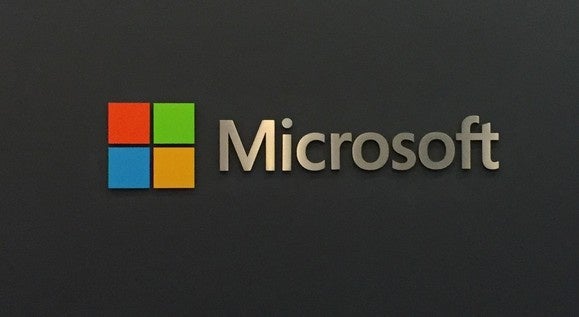 Credit: Blair Hanley Frank
Microsoft on Monday added a new rent-not-own software subscription plan to a pair of everything-and-the-sink deals it introduced this summer, taking aim at an enormous pool of potential customers that dwarfs the typical office crowd it's targeted for decades.
The plan, another under the "Microsoft 365" label, is designed for what the company dubs "firstline" workers - the employees on the front lines of their organizations, those who ring up sales, take calls, interact with customers and spend their hours on factory floors or in the field.
Few have a work-related digital device. And Microsoft wants to change that.
"We see an opportunity for technology to give Firstline Workers a more intuitive, immersive, and empowering experience," said Bryan Goode, an Office 365 general manager, in a post to a company blog yesterday.
With the Microsoft 365 F1 subscription, Microsoft hopes to bring millions more users under its operating-system-and-productivity-applications dominance.
That is, if we can figure out what F1 is and what's in it.
What's in Microsoft 365 F1? The new subscription plan includes:
Office 365 F1: The foundation of what was formerly known as "Office 365 K1," with the "K" for "kiosk," is Office Online, a web-based set of apps featuring scaled-down, browser-accessed versions of Word, Excel, PowerPoint, OneNote and others. Email is handled by the Outlook website at outlook.com. Office Online is free for non-commercial purposes, but requires an Office 365 subscription of some kind to be legally used in the workplace.
A license for Windows 10 Enterprise, the top-tier version that Microsoft deals to corporate customers. [More on this later.]
Enterprise Mobility + Security (EMS), a collection of device- and user-management services and tools, combined with a set of advanced security features and services. EMS includes Intune, Microsoft's cloud-based management platform, and Azure Active Directory (AAD), also cloud-based, for user sign-on and authentication.
How much does M365 F1 cost? $10 per user per month when it launches, which looks to be scheduled for next month.
That's $6 per user per month more than Office 365 F1, the subscription once known as "Office 365 K1," or an additional $72 annually. (It's also half the price of the $20 per user per month for Microsoft 365 Business, the previous lowest-priced plan in the line.) For the extra money beyond Office 365 F1, customers receive a license for Windows 10 Enterprise and the tools and services under the EMS umbrella.
Who is Microsoft 365 F1 for? According to Microsoft, the plan targets the employees who "are the first to engage customers," and who, unlike so-called knowledge workers, spend the vast bulk of their work hours away from a personal computer. Instead, they are "the people behind the counter, on the phone, in clinics, hospitals, and on the shop floor."