Microsoft wins battle for Boeing in war with AWS
Boeing chose the Azure cloud platform because Microsoft agreed to collaborate on analytics software intended to help improve operational efficiency in the narrow margin aviation sector.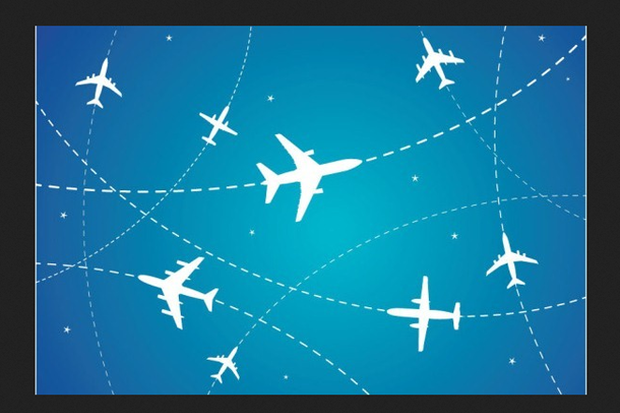 Boeing's decision to run its aviation analytics applications on the Azure cloud computing software is a big win for Microsoft, which is chasing Amazon Web Services (AWS) in the high-stakes race to sell computing, storage and other infrastructure software over the internet. The aerospace giant based its choice largely on Microsoft's willingness to help it develop applications to serve its 300 airline customers, which are starved for ways to optimize fuel efficiency and better manage fleets.
"The combination of technical acumen and depth, as well as where they're investing and how they're addressing the business customer, really matched up with our objectives," says Andrew Gendreau, director of advanced information solutions at Boeing's digital aviation unit. He tells CIO.com that Microsoft also impressed with its commitment to advancing its Cortana analytics and internet of things suites as well as augmented reality, which could play a big factor modeling aviation modeling.
That even a division within a large enterprise would standardize on Azure shows just how far the platform has come in a few years. AWS grabbed an early lead in corporate cloud infrastructure a decade ago as developers began consuming its elastic storage and compute services. With AWS proving reliable and cost-effective, developers sung AWS' praises, boasting that the capability to spin up and shut down servers at will made application development more nimble. AWS soon began attracting larger corporate customers, notably Netflix, Capital One, Pfizer and the CIA.
Boeing deal shows Microsoft no longer 'bumbling around'
Azure has come on strong under the leadership of CEO Satya Nadella, whose mobile first, cloud first strategy is resonating with CIOs. Pattonair CIO Brian Long recently told CIO.com that CIOs have noticed how Microsoft has "gotten its act together," entering the mobile and cloud frays after a few years of "bumbling around."
Boeing's digital aviation unit chose Azure after using AWS, CenturyLink and other vendors. Gendreau acknowledges that while there are "players that accelerate your business" most cloud providers offer point solutions, which can introduce complexity in Boeing customer's aircraft systems. Conversely, Microsoft is willing to work closely with organizations to understand their business objectives and provide more comprehensive software suites.
Greg Jones, Microsoft's global industry director for travel.
Gendreau says Microsoft will help Boeing generate analytics that enable predictive aircraft maintenance, optimize fuel efficiency and fleet management in an industry where margins are razor thin. While airlines globally generate about $700 billion in revenue, they spend about $700 billion in operating costs, Gendreau says. Ensuring access to real-time machine information will assist pilots, mechanics, dispatchers and flight attendants in making flying more efficient. Ideally, this will help airlines sustain profitable growth.