Oracle leverages AI to push enterprise apps as users move to cloud
At OpenWorld, Oracle is rolling out Adaptive Intelligence apps to ERP, HCM and SCM, an 'autonomous' database and new PaaS offerings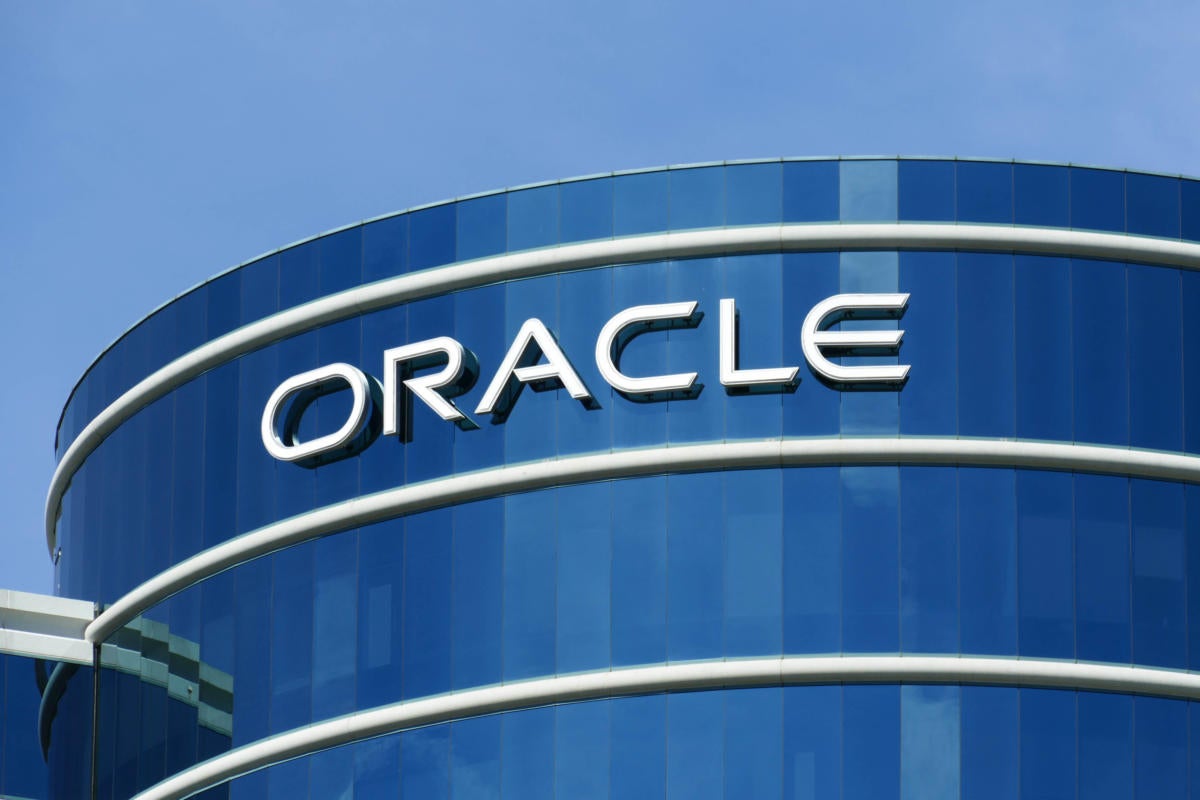 Credit: Magdalena Petrova
Ratcheting up the pace of enhancements to its software as a service (SaaS) and platform as a service (PaaS) offerings, Oracle is riding the wave of companies that are ditching on-premises enterprise apps and heading to the cloud.
At its annual OpenWorld conference in San Francisco this week, Oracle is unveiling the extension of its Adaptive Intelligence Apps to its entire enterprise software suite, an "autonomous" self-tuning database, and cloud services for chatbot, blockchain and AI technology.
While Oracle is far behind Amazon and other leaders in the infrastructure as a service (IaaS) market, it's seen success lately in drawing enterprise users to its cloud apps.
"Where we're uniquely positioned is the breadth of the infrastructure, platform and apps," said Amit Zavery, senior vice president of product development for Oracle Cloud Platform.
Oracle said Monday at OpenWorld that it is extending its Adaptive Intelligent Apps across its suite of cloud applications including its ERP, HCM (Human Capital Management and SCM (supply chain management) suites.
The Adaptive Intelligent Apps are designed to bring automation and machine learning to different sets of tasks, drawing from each user's first party data as well as from the vast amount of third party data that Oracle offers through its Data Cloud.
Adaptive Intelligent Apps were first unveiled at the company's Modern Customer Experience summit in April for Customer Experience (CX) Cloud offerings, including Marketing, Service, Sales and Commerce. For these applications, the AI apps, can, for example, automatically figure out relevant product recommendations for customers coming to a retailer's web site. The idea is to give customers a personalized experience.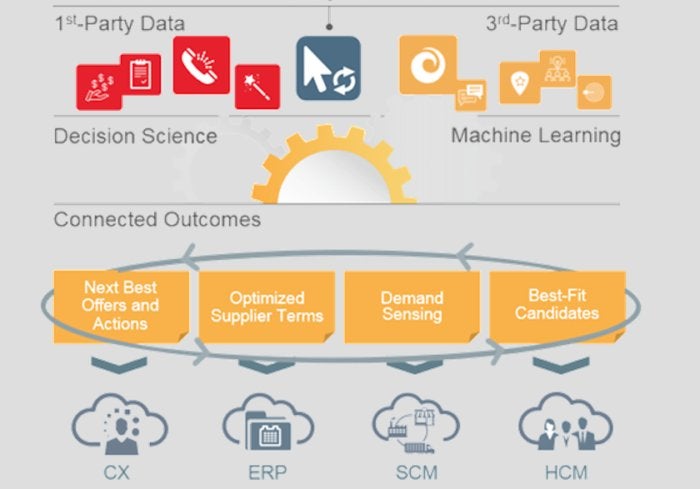 Oracle's AI Apps first were rolled out for its customer experience suite. Credit: Oracle
Now, Oracle is bringing this underlying technology to bear on other aspects of its customers' businesses. "We really wanted to focus on tightly defining the business problem, the data and the algorithms," said Jack Berkowitz, vice president of products and data science for Oracle Adaptive Intelligence.
The technology that underpins Oracle's AI apps is the same across its product line: Oracle applies traditional statistics methodologies as well as neural network and machine learning techniques to different data sets for various scenarios, using open-source as well as its own algorithms.
What is AI in Oracle ERP, HCM and SCM
"In ERP it's really about, how do we look at suppliers, how do we get data about suppliers to optimize terms when we're awarding contracts and when the contracts are awarded, when the invoice shows up, how do we optimize our payment terms," Berkowitz said.