Singlecue Gen 2 review: This gesture-recognition device nearly provoked our own rude gestures
Controlling your TV, lighting, thermostat and other devices with a wave of your hand sounds like fun. It's not.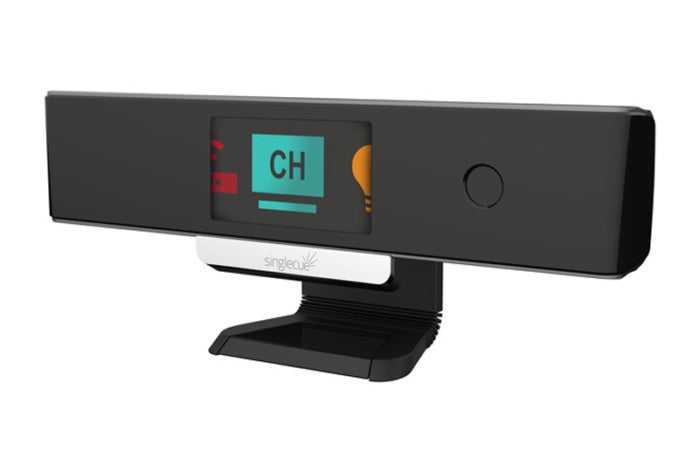 I have an Amazon Echo and a Logitech Harmony Remote in my bedroom, but my goal is to eliminate as many remotes as possible so I can control the TV, cable box, Amazon Fire TV, and other gadgets in my house as quickly and efficiently as possible. I want to be able to do things like dim the lights, turn on the TV, and tune to my favorite program in a single step, without needing to reach for a switch or fumble with multiple remotes.
It's against that backdrop—and a desire to simplify my life—that I anxiously broke out Singlecue gesture-control device from the box and plugged it in. I was hoping that Singlecue's promise to enable me to control my home's smart devices with a wave of my hand would further my mission to eliminate remotes altogether. It didn't.
At first blush, Singlecue is a compelling device. It plugs into a wall outlet and sits around the home-entertainment products you want to control. Within a few minutes, the device is up and running and you're working your way through a tutorial to learn how to use just your hand to control the devices in your home.
Singlecue is similar to Microsoft's Kinect and other devices that can recognize where you are in a room and pick up even minute movements. A single flick of the finger, for instance, can help you select the channel you want on your TV.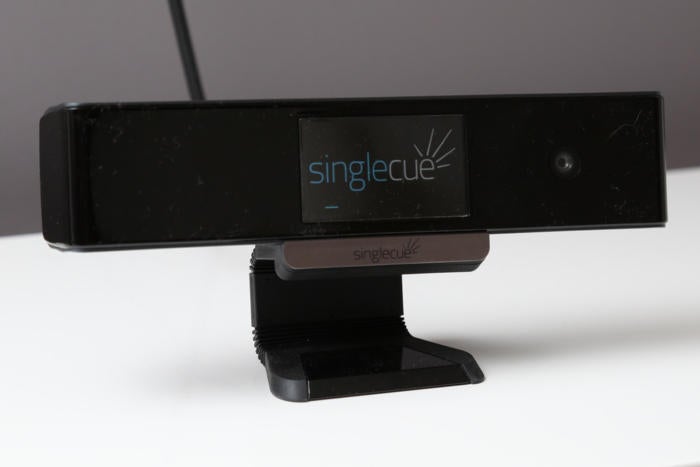 Singlecue bears some resemblance to Microsoft's Kinect motion-recognition device for the Xbox gaming console.
Singlecue, then, is one-part remote, one-part smart home device, and one-part digital assistant. Although it'll take up a yet another spot on your outlet strip, it can wirelessly communicate with everything from your television to your Apple TV. It'll even integrate with your Philips Hue light bulbs and let you pick different "scenes" based on your mood.
But again, Singlecue is more about form than function. Is it cool? Sure. Does it work well? Under the right conditions, yes. But is it necessary? I just don't think so. Singlecue feels more like a gimmick to me than a technology that can actually find a way to replace my remote or the voice commands I can shout at Alexa. And after a little bit of use, I found my arms getting a little tired as I waved them through the air just to change the channel.
If you're looking for an alternative to your remote, in other words, Singlecue isn't it. The technology is certainly interesting and it might have a future in some use cases, but as a replacement for your remote, it falls short.