Smart home service provider Vivint introduces Sky, for an even smarter smart home
Leveraging sensors, door locks, thermostats, Amazon's Alexa, and other components, Sky promises to create an intelligent home.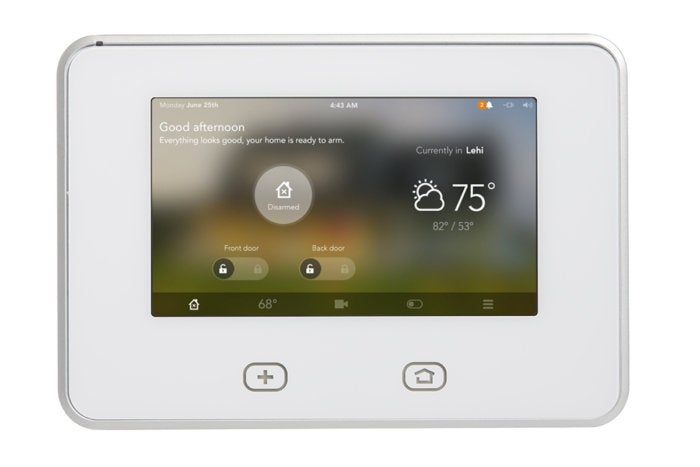 I've been living in a smart home for nearly 10 years. It's filled with sensors, smart lighting, voice recognition, security cameras, a smart thermostat, and more. In spite of all its capabilities, my home would be completely dumb if I hadn't dedicated hours upon hours telling it exactly how all of those components should work together, and then constantly tweaking those instructions when I add or subtract components and as my life patterns change. All that silicon made my home smart, but not intelligent. Vivint says its new Sky system can change that.
Sky is a cloud-based artificial intelligence that promises to eliminate the need to program your smart home system. You'll no longer need to write complicated scripts telling your system what it should do in every conceivable scenario or sequence of events, or become frustrated at your inability to predict them all. Sky, according to Vivint, can accurately detect the state of your home and automatically issue appropriate instructions to its various systems: Is the home occupied? By whom? Which lights are on? Does the temperature need to be managed? Are the occupants awake or asleep? Should the doors be locked? And so on.
"What we're offering has been promised for a long time," said Vivint Smart Home chief strategy and innovation officer Matt Eyring, "but the issue has been a limited number of sensors in the home. You can't determine sleep, wake, home, and away unless you have a lot of sensors. With Sky, we can determine—in real-world, messy conditions, with adults carrying smart devices and kids and older folks who aren't—who's in the home. We can analyze past patterns and predict when you go to work, if you're ready to go to bed. And we don't depend on everyone having a smartphone or even everyone with a smartphone having our app installed."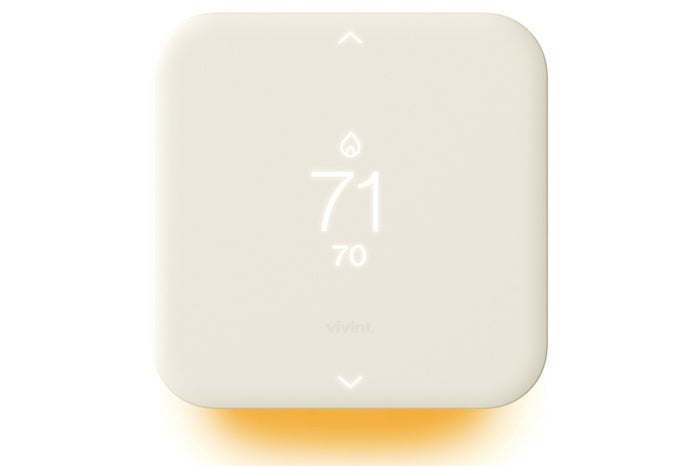 Vivint's Element smart themostat has an onboard motion sensor. It works with other sensors in the home to determine if the home is occupied or empty.
"We focus on macro states of the home, added Vivint CTO Jeremy Warren. "When do people go to sleep, when do they wake up, when do they leave for work? You won't need to go in and program scripts. The system will ask you questions. 'Hey it looks like you're gone for the day? Do you want me to turn these lights off? Should I lock these doors?' The system is aware of the state of lights, windows, entry locks, and so on. It will learn your pattern of activity and proactively make suggestions. But we don't believe in the man-behind-the-curtain approach to managing your home. Like the driver of an autonomous vehicle, the homeowner should feel they can always grab the wheel, so to speak."