Top 4 marketing automation tools and why you'll love (and hate) them
A handful of professional digital marketers weigh in on their favorite marketing automation tools, and spotlight pros and cons of each. Some of the picks were the usual suspects — HubSpot and Hootsuite — while others were surprises.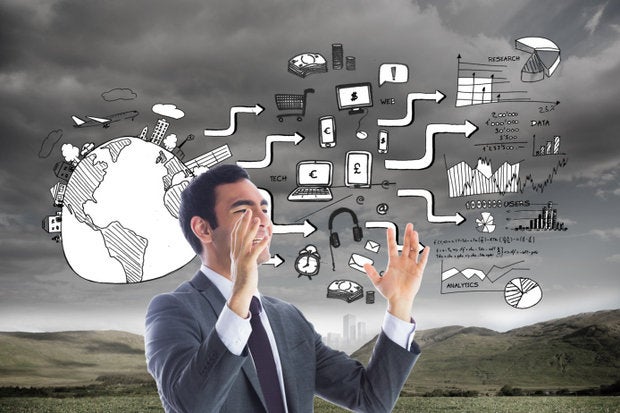 Modern marketing isn't just about funnels and conversions. Really, it's all about the tools.
Hundreds of SaaS marketing tools exist that are designed to handle everything from scheduling tweets to helping marketers better understand their audiences. To determine which tools are worth the money, we asked digital marketers to weigh in. Here are the top four marketing automation tools (in terms of votes) cited by our 28 respondents, along with a few alternative utilities that are also worth a look.
1) HubSpot
HubSpot's marketing platform received the most votes (nine) by far, and pricing starts at $200 a month.
Why marketers love HubSpot:
Great all-in-one platform. "HubSpot is the best all-in-one marketing platform I've found. It not only does a great job with marketing automation but with social media, content marketing and CRM. All data is in one place, which helps anyone who uses the platform become a better marketer." — Darin Berntson, founder, Bernco Media
Boosts website traffic. "Honestly, HubSpot changed my life. I was working for a startup tech company that was starved for awareness and leads. How do you 'get found' when you're new and surrounded by large, established competitors? We adopted HubSpot, started blogging, optimizing Web pages, creating premium content and calls to action. Our website traffic shot up by three times and our contact database grew by six times in just three months." — Bill Peatman, business writer, Alaniz Marketing
Better understanding of audience behaviors. "We can manage contact history on the macro and micro level. That means I can see the entire prospect and customer base, segments and groups, and the individual customer's history. This helps our team understand audience behavior from one tool and lets everyone (sales, marketing, customer service) see the same picture." — Curtis Peterson, digital marketing manager, SmartFile
Intuitive interface. "The software makes my work easier because the whole site is intuitive. If you can do one thing, you most likely can adapt it to the whole site. Everything you do in HubSpot can make a difference in your conversion rate and leads." — Christina Kay, PR specialist and inbound marketing consultant, Bluleadz
"The easy-to-use interface allows you to aggregate all your marketing efforts in one place, giving you numerical-proven insights into exactly what is and is not working. The depth that the information goes into in the platform is simply invaluable. It drives everything that our team does." — Erin Wasson, vice president of marketing, UrbanBound
Solid reporting. "HubSpot provides closed-loop reporting, making it easy to know which marketing activities are effective. With HubSpot's tools, I know which activities are most effective during particular time frames." — Adam Bockler, communications manager, Float Mobile Learning