Why employees don't use collaboration tools
Enterprises continue to roll out tools like Slack and Hipchat, but many struggle to get users to adopt them. Here's why.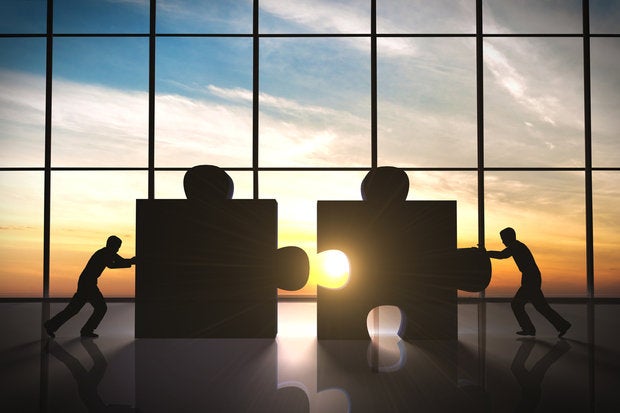 Slack exploded onto the scene three years ago, and since then just about everyone from industry giants like Facebook to small groups of open source developers have been getting in on the team collaboration software act.
Today the pace of collaboration software development and innovation is frenetic, and according to research by G2 Crowd, a peer-to-peer business review platform, the boom in corporate adoption shows no sign of slowing down in the near future. It found that more than half of all companies have already implemented team collaboration solutions of one kind or another, and 31 percent plan to adopt one in the next two years.
But not everything is as rosy as it seems in the team collaboration software garden. That's because these solutions work best when all members of a team use them, but evidence suggests that many companies struggle to get their employees interested. G2 Crowd found that only four platforms could regularly boast adoption rates above 75 percent, and no product achieved 100 percent adoption.
No compelling reason
One reason for this may be that while certain software packages are vital for some employees to carry out their work — accountants need a spreadsheet program, for example — no employees need access to team collaboration software to get their jobs done.
That's the view of Michael Fauscette, G2 Crowd's chief research officer. Although tech-savvy early-adopter types may be clamoring to start using Slack (or something similar) as soon as possible, Fauscette believes that most other employees have to be given a compelling reason to take up a new tool. Otherwise, the evidence shows, many simply won't bother.
"Many staff will likely think: 'what's in it for me?' If this is not articulated clearly then why should they make the effort?" Fauscette says. "You have to demonstrate to them that the product will provide some value."
"My tip is to ask yourself why your employees need a collaboration tool," he says. "If you can't answer that question easily then you are going to find that the software you pick is going to be a hard sell, and maybe you shouldn't be trying to implement it."
Poor user interfaces
One thing that G2 Crowd's research picked up is that the user interface of collaboration software can "make or break" user adoption. This focus on appearance may seem contrary to Fauscette's advice to demonstrate value, but Fauscette says that it comes down to persuading people to change their behavior. In many cases this means getting them to stop using a selection of other tools — including email, but also newer apps like WhatsApp, Twitter and so on — when they move to a corporate collaboration app.