Changes coming to Twitter: Videos, timeline highlights, and new ways to chat
Twitter outlined new features and how it plans to draw in the 500 million people who use the network without signing in.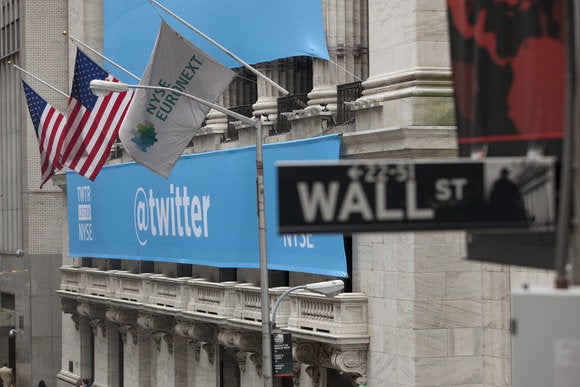 Future Twitter has video-editing tools. Private tweet-sharing. Timeline highlights. More ways to draw in new users without alienating old ones. The network has been working on this for years, especially in the months since going public, but features like in-line photos and a web profile redesign haven't coalesced into a Big Plan until now.
The social network's top executives took the stage at the company's Analyst Day conference on Wednesday to lay out their vision and reveal a new version of Twitter. Starting next week, you can share tweets and discuss them in direct messages--and that's just the first change Twitter is making to DMs.
Kevin Weil, Twitter's vice president of product, said Wednesday that the network plans to speed up the pace of new feature releases in the next year. In early 2015, Twitter will up the ante on its role as the "global town square" with video: You'll be able to shoot, edit, and share videos directly in Twitter's apps. Twitter's integration with Vine, its looping video app, has long allowed users to embed their six-second Vines in tweets, but it's unclear if Twitter's native video-sharing feature will place any restrictions on length.
"Imagine how events like the Arab Spring or local sporting events come to life when you can capture it in video and share it real time on Twitter," Christian Oestlian, another Twitter product VP, said during his Analyst Day presentation.
Tapping into the 500 million
Keeping active users engaged with content creation tools and DM features is one way Twitter plans to satisfy disgruntled shareholders. But on-boarding new users to boost the network's sluggish growth is also high-priority. Twitter added just 13 million active users in the last quarter, but more than 500 million unique visitors drop by Twitter each month without logging in to the network. They come to the network via search results and embedded tweets on third-party sites, landing on celebrity profile pages they like or a single tweet they want to read before leaving the network again. There's no engagement there.
Twitter wants to and needs to change that. The network has been working on ways to make sign-up easier. Finding people to follow has simplified now that Twitter asks you to pick interests and recommends accounts it thinks you'll like. The network is now testing location-based timelines in major metro areas and plans to do much more with location in the near future.
"We use location in Twitter today," said Trevor O'Brien, Twitter's director of product management, in an Analyst Day talk. "We know where you signed up for your account and the location you listed in your bio. But there's more we can do here, like understanding where content is coming from, where is the conversation happening. Understanding the places you care about: the place you're standing when you access Twitter or your hometown across the country, or someplace around the globe that's captured your attention. Organizing the world's conversations in real-time offers us limitless possibilities."