Flickr's new interface emphasizes social media, but will anger long-time users
Flickr's new upgrade showcases big, bold images, but many do not like the change.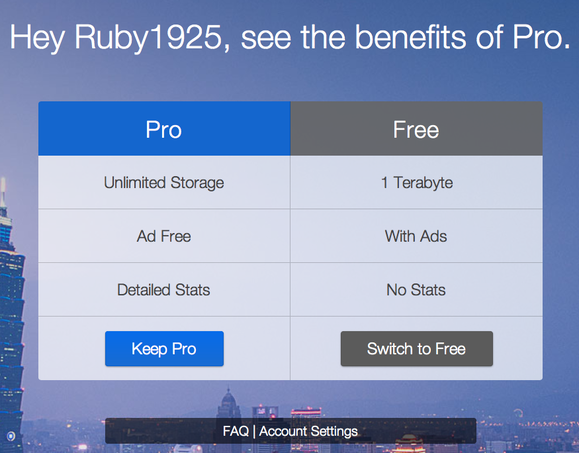 Flickr isn't selling Pro accounts anymore, but people who already have them may keep them indefinitely as long as they continue to pay the $25 annual fee. That means anyone who already has a Pro account, can keep it, along with unlimited storage, stats, and ad-free viewing. Significantly, Pro users photo and video limits will be upgraded to the current standards. Not too shabby.
Glitches
Despite its improvements, some of Flickr's site operations are glitchy. For example, Flickr wants you to upgrade your user icon, but when you click to find a new image, it offers up a small fraction of your photoset to choose from. The only remaining way to get a fresh image for your signature ID is to upload a new image.
Flickr lets you choose a cover photo, in the same style as Facebook. However, I wish the image editing function of the cover photo more closely resembled the one in Google+, which allows images that are deeper than Facebook, without cropping.
While some popular front-facing pages sport the Flickr upgraded look, many of the back end pages have the same old look—the small thumbnails, the abundant white space. Similarly, uploading and creating sets still has the same confusing interface as it did before.
And, unfortunately, the new Flickr seems slower. All of those large images on consumer-grade Internet connections take their toll on speed.
What do you say?
Whether or not you like or approve of the new Flickr redesign, it's hard to fault Yahoo for trying something new. It may be that the new Flickr is a bit more consumer- and more social network-oriented than its previous incarnation, which was initially geared more toward the professional crowd. While the redesign can be a bit jarring at first, I found myself getting used to it quickly, and appreciating its photo orientation and large imagery.
I suspect that this is Flickr's first foray into improving the site. I hope to see more polish and flexibility added in upcoming versions.
Previous Page 1 2 3