Mastering the business basics of online reputation management
Search engine optimisation experts offer insights on the current state of online reputation management and share best practices for managing your company's reputation on the Web.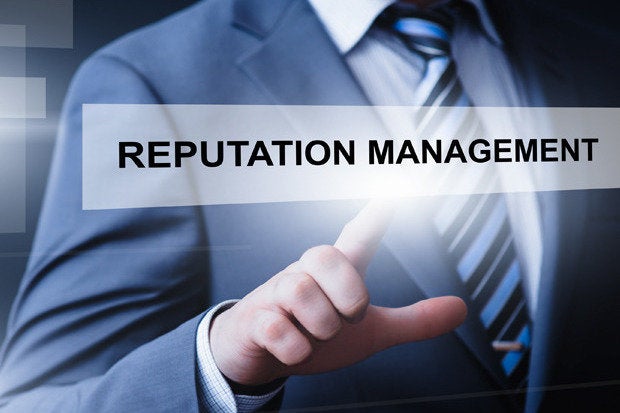 Credit: Shutterstock
Consumers and business people "search for everything" today before they do anything, according to Paul Shapiro, SEO director of GroupM. "What will people find when they Google your businesses name? Will it be a bad Yelp review cautioning them to not buy from you? Or will it be something positive that will cause them to buy from you? This is your online reputation, and it's important."
Data from Weber Shandwick supports Shapiro's theory: Eighty-one percent of consumers say search results highly influence their perceptions of companies and their products. Sixty-two percent of consumers say they'd change their minds about buying a product or service after reading between one and three negative reviews of it, according to Lightspeed Research.
However, improving your online reputation can have a positive and quantifiable result. For examplea single-star increase in your Yelp rating can boost revenues by 5 percent to 9 percent, according to a 2011 Harvard Business School study.
What Is Online Reputation Management?
Online reputation management is "how the search engines display your brand in the eyes of your audience and your consumers," according to Maciej Fita, managing director, Brandignity.
Takeshi Young, SEO team lead for EntirelyPets, says your online reputation is composed of these three components:
"Another way of thinking about online reputation is brand equity," says Andrew Herrault, lead strategist, Connective Insights. "Your online reputation is the recognition and general attitude, or brand equity, of your business on the Internet. This could be either positive or negative and has huge ramifications for leads generated via the Web."
Why Managing Online Reputation Is Critical
"Brand reputation is really tough for most people because they don't think about it until they have a reason to -- and that reason is typically negative," says Craig Streaman, a freelance digital marketer.
"While juggling all the responsibilities of being a CEO, CFO or other C-suite executive, few think to do an online search on themselves," says Karen Kessler, founding partner, Evergreen Partners. "Often, when people discover that others are looking into their background, it's too late to do anything about what's out there."
If you neglect to manage your online reputation, several things can happen. "At worst, negative reviews and situations remain on the Web to be seen by thousands, which in turn can cost you thousands," Herrault says. "At best, you seem like a 'ghost' company -- one that's empty of life and boring and doesn't even respond to its admirers. Either way, you're wasting opportunities to turn negative situations into positive ones and positive situations into lifetime customers."
Google Updates and Online Reputation Management
During the past few years, Google made multiple, substantial algorithm updates nicknamed Panda, Penguin, Hummingbird and, most recently, Pigeon. The SEO experts we spoke with say Google's most recent algorithm updates haven't significantly changed their online reputation management best practices.