Microsoft pushes Windows 10 upgrade to PCs without user consent
Confirms it has been silently downloading massive upgrade to Windows machines via automatic updates, chewing up bandwidth and storage space.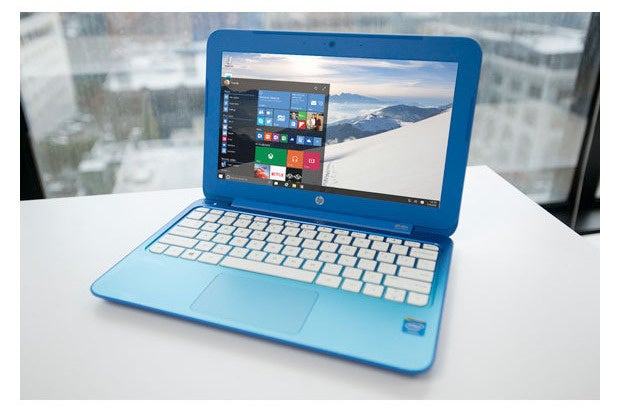 Microsoft today confirmed it has been pre-loading the Windows 10 installation bits onto devices whose owners have not "reserved" a copy or expressed interest in the new OS.
The move has upset some users of Windows 7 and Windows 8.1, who have complained that the unsolicited downloads have caused them to exceed their Internet providers' data caps or seized storage space without their consent.
In a statement, Microsoft acknowledged the practice, which was first reported by The Inquirer on Thursday.
"For those who have chosen to receive automatic updates through Windows Update, we help customers prepare their devices for Windows 10 by downloading the files necessary for future installation," a company spokeswoman said in an email. "This results in a better upgrade experience and ensures the customer's device has the latest software. This is an industry practice that reduces time for installation and ensures device readiness."
If Windows 7 or Windows 8.1 device owners have Windows Update set to the default -- and Microsoft-recommended -- option that lets the operating system download and install security and other bug fixes automatically in the background, Microsoft will push the Windows 10 upgrade files to the drive.
The upgrade, which can range in size from more than 3GB to nearly 6GB, is placed in the hidden "$Windows.~BT" folder, a long-used destination for Windows upgrades. It will sit there, presumably until the user expresses some kind of desire to install Windows 10.
Microsoft has been pre-loading the Windows 10 upgrade on systems since late July, but it was thought that the practice had been limited to PCs whose owners had accepted Microsoft's free offer and "reserved" a copy through an app the Redmond, Wash. company automatically installed this spring and early summer on virtual all consumer PCs running Windows 7 Home and 8.1 Home, and on many machines powered by Windows 7 Professional and Windows 8.1 Pro.
After the Windows 10 upgrade was downloaded to the device, the user was notified through the app that it was ready to install.
This new scheme, however, is vastly different in that the bits are downloaded to the device even though the user has not asked for the upgrade.
Not surprisingly, among the first to notice the I-did-not-ask-for-this upgrade were people who have data caps mandated by their Internet service providers (ISPs), particularly those who relied on a cellular connection to the Internet.
Several commenters in a long thread on Slashdot claimed that they had exceeded their caps because Microsoft downloaded the massive upgrade to their hardware without their approval.