New Windows 10 Insider Build allows you to shut down your PC with your voice
Make sure you use this power only for good, okay?
In its latest Windows 10 Insider Preview Build, Microsoft has given you the power to shut down or restart your PC by your voice alone—a convenience that also may allow pranksters of all stripes to wreak havoc.
Microsoft rolled out Preview Build 14986 of Windows 10 to insiders in the Fast ring on Wednesday, on the first day of its Windows Hardware Engineering conference (WinHEC) in Shenzhen, China. It's a rather substantial build, offering the ability to restart, lock, or shut down your PC via Cortana. It allows you more freedom to control your music via Cortana, provides better PC game support via the Windows Game Bar, includes a Windows Defender dashboard, features improved Windows Ink capabilities, and much more. The new build also ships with specific improvements for customers in Asia, including a better typing experience for Chinese keyboards.
And, even better, Microsoft has given you more control over when this new update is installed. If Windows Update can't find a good time to restart your machine, you'll be asked to schedule an update or even just remind you later, which will hold off on applying the update altogether until it's a good time for you.
These updates are all part of Microsoft's ongoing progress toward the next major Windows 10 release—known as "Redstone 2" or the Creators Update—sometime in spring 2017.
Why this matters: While any new Insider Build can introduce a laundry list of changes and improvements—as this does—Microsoft has been busy adding improvements to Cortana in an attempt to help keep up with Google Assistant and Apple's Siri. In May, for example, Microsoft added the ability to order Cortana to play songs from your local folders or Groove Music as part of Build 14352.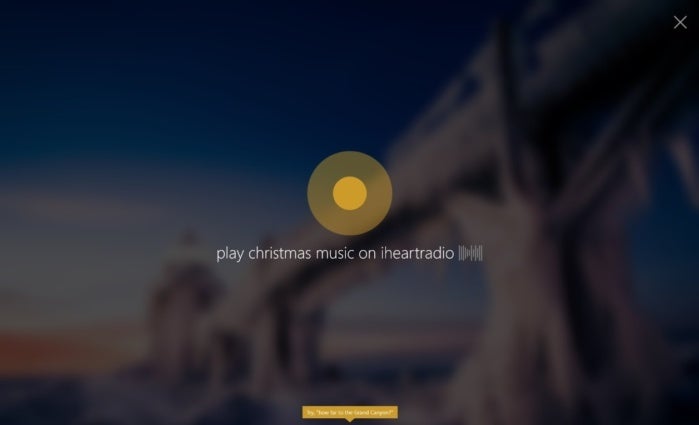 Microsoft
You can now order up music by app, even with the screen locked.
Your wish is Cortana's command
With the just-launched Build 14986, Cortana can go one step further, allowing you to ask to play an artist, track, title, or genre in other apps besides Groove. You can also ask Cortana to identify a song you don't know if it's playing on one of your radio apps, like the mobile app Shazam. Microsoft has made Cortana a little smarter, as she now "understands" what app you're talking about, automatically referring back to the last one you mentioned. You can tell Cortana to adjust the volume levels, or start and pause playback. Even better, these capabilities have been added "above" the lock screen, when your computer is locked, as well as when you're actively using it.