Windows 10 growth ebbs as 2016 ends
U.S. adoption continues to outpace the global average
Even with the free upgrade offer, however, Windows 10 was unable to match the uptake pace of 2009's Windows 7, which last month again accounted for a majority (53%) of all Windows. At the 17-month mark, Windows 10's global user share of 26.6% -- of all Windows editions -- was slightly behind Windows 7's 27% at the same point in its post-launch timeline.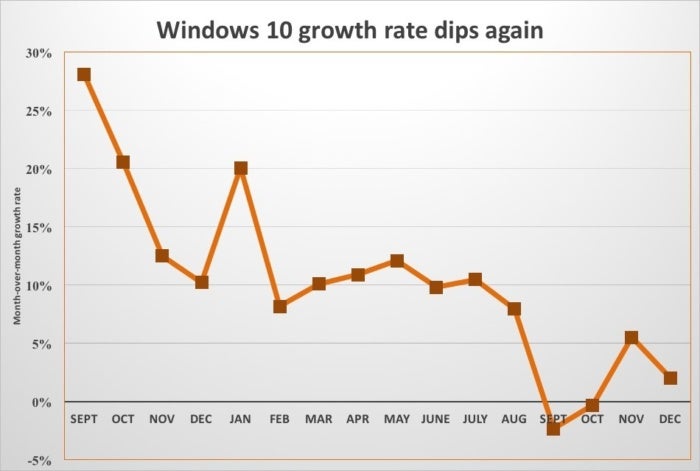 Computerworld (Data: Net Applications)
Windows 10's month-over-month growth rate remained in positive territory during December, but dipped from a stronger November.