China to consume nearly 30 percent of the world's flash, 21 percent of DRAM
15nm and 16nm process flash have become the industry's mainstream technologies.

A PCI Express (PCIe) DRAM- and NAND-based SSD that uses an external power supply to effectively make the DRAM non-volatile. Credit: Creative Commons Lic.
Chinese domestic DRAM and NAND flash consumption is dramatically increasing with the rise in popularity of Chinese PCs and smartphones, according to a new report from TrendForce.
China this year will purchase $12 billion worth of DRAM and $6.67 billion worth of NAND flash, representing 21.6% and 29.1% of the global revenues for those markets, respectively.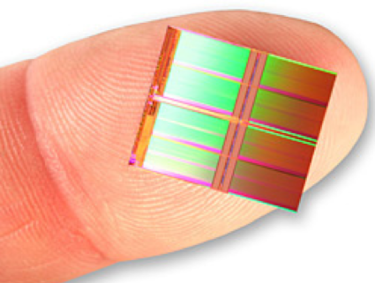 Intel and Micron's 20-nanometer NAND flash chip is smaller than a typical postage stamp and able to store 1 terabit of data. Credit: Flickr
"Increasing shipments of Chinese-branded PCs and smartphones in recent years have contributed to the overall DRAM demand," said Avril Wu, assistant vice president at DRAMeXchange. "China's top PC maker Lenovo and the global PC market leader HP are neck on neck on shipments, and this is an indication that the Chinese brand vendors' purchasing power in the DRAM market is getting stronger every year."
According to TrendForce's smartphone shipment report for the third quarter of this year, seven of the world's top 10 smartphone vendors hail from China.
Chinese smartphone vendors also need greater amounts of memory as the majority of them produce Android devices, which require more mobile DRAM than Apple's iOS devices, the report states.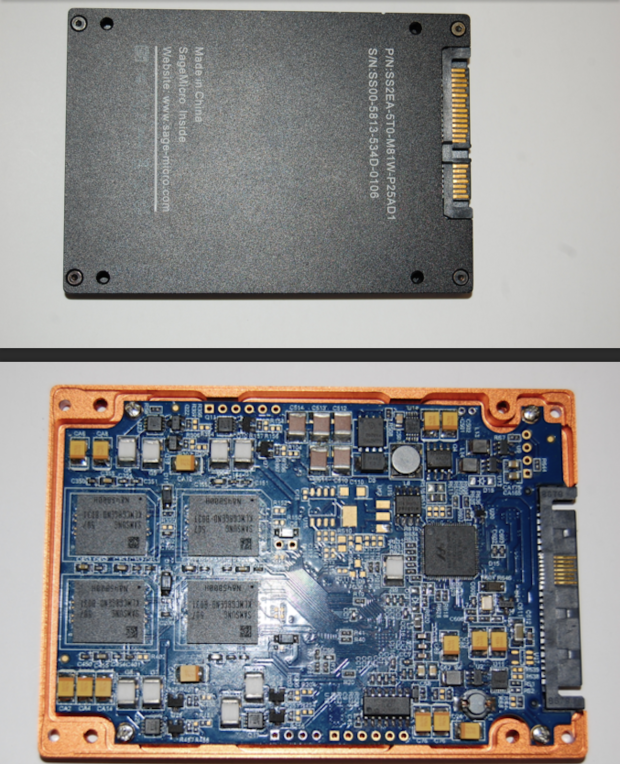 China-based Sage Microelectronics currently sells a 5TB SSD based on eMMC flash. It also plans an 8TB one next month and a 10TB drive next year. Credit: SageMicro
Additionally, server growth in China has been spurred by the popularity of the Internet of Things in recent years. The country has already consumed nearly 20% of the world's server DRAM supply this year.
"Clearly, China's economic growth is closely tied to the DRAM industry," TrendForce stated in a news release.
In the NAND market, 15 nanometer (nm) and 16nm process technologies have become the industry's mainstream technologies. Also advancing quickly is the uptake of 3D-NAND flash, which stacks flash cells up to 48-layers thick like microscopic skyscrapers and vastly increases storage capacity density.
Solid-state drives (SSDs) currently lead the market in NAND flash demand, and the uptake of SSDs in notebooks is also climbing rapidly. Another demand driver comes from smartphone eMMCs (Embedded MultiMediaCard technology), which have seen a sharp increase in their densities as well.

MMC cards. Credit: Creative Commons Lic.
The densest application for flash, eMMC is the embedded form of flash that comes in "SD" (Secure Digital) cards. EMMC chips natively carry error correction code and wear-leveling firmware, which greatly increases endurance. SSDs typically have separate controllers that handle those functions.