Tyranny hands-on: Sow dissent and reshape the world in this branching bad-guy RPG
If you choose not to decide you still have made a choice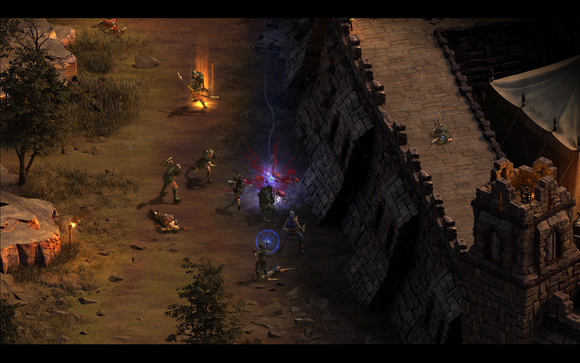 It's also worth pointing out how much environments can change in Tyranny. When Obsidian announced the game at GDC it showed off how cities will differ depending on questions you answer during character creation—in their example, one permutation meant half of a city had fallen into the void.
What I didn't realize is that system actively extends into the game. As we saw in the Pillars of Eternity expansions, Obsidian's engine is capable of some spectacular in-game cinematics—like relighting the White Forge. Tyranny looks like it will take full advantage of those capabilities, as evidenced by the Disfavored blowing up an entire wall of the citadel. "Will it be like that for the rest of the game?" I asked, and Obsidian confirmed yes, it will be. It's hard to know whether it's avoidable if playing as a different faction, but it was a huge moment in my hands-on time.
As for actually playing Tyranny? This was a combat-heavy demo, which doesn't really give me much to talk about except to say "It's a lot like any other active-pause RPG." That includes Pillars of Eternity. The key difference is you're limited to a party of four, but my group filled out the standard archetypes—rogue, tank, healer, and a barbarian-type. Combat is smoother than Pillars (more per-encounter spells and very few per-rest) and a bit flashier, but the point is: If you've played an Infinity Engine RPG, you'll feel right at home in Tyranny.
And with that, Tyranny goes straight to the top of my most-anticipated list—or maybe it was there already. Look for it later this year.
IDG Insider