WD My Cloud Mirror (Gen 2) review: Your files here, there, and everywhere
The 4TB entry-level version of WD's mirrored NAS is easy to set up and allows easy access to your home storage from all your devices.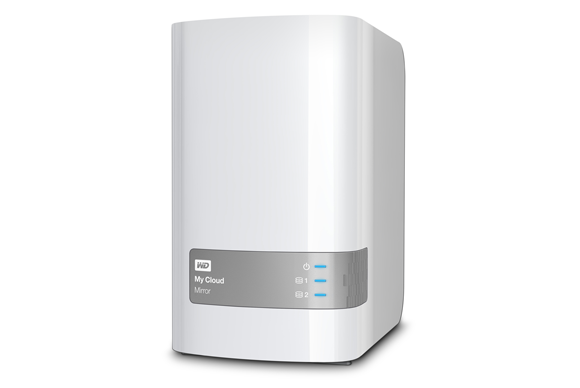 People want a place where they can store all their digital stuff, share it with people, and have easy access to it from all their devices. For many, that's a service such as Dropbox, iDrive, or iCloud. But what if you don't want all your stuff stored on someone else's equipment?
That's where WD's My Cloud Mirror (Gen 2), a dual-drive NAS box comes in. Fresh off the assembly line with a more capable processor and new, improved My Cloud 3 OS and mobile apps, it lets you easily share files around the household and across the web, as well as stream media to—and backup data from—your mobile devices. WD supports Windows, the Mac, iOS, Android, and even Windows Phone with an older app.
Beyond that, the Mirror will stream media to any local device (smart TV, Wi-Fi speaker, Sonos system, and so on) that recognizes a DLNA or iTunes server, store PC backups, host a blog, and other cool stuff that online services rarely offer.
A clean interface and a starter set of apps
The My Cloud Mirror's configuration interface, which you access via a web browser, is clean and easy to navigate. Setting up your online account is also very easy, and something the box walks you through at the get-go. That is, if you bypass the setup document with its curt but correct instructions: Connect the ethernet cable, plug in the power cord, and browse to mycloud.com/setup. The Mirror doesn't force you to create a password for the box (it does for your account). You should.

The MyCloud Mirror interface is clean and easy to navigate.
You could make use of the My Cloud Mirror without doing anything beyond downloading the WD My Cloud and Photo apps for your mobile devices. But if you want to get the most from the product, you'll need to spend time perusing the inline help, learning a bit about connection protocols, as well as installing and configuring onboard extensions. So much for easy.
The My Cloud Mirror ships with only the basic FTP, HTTP, and P2P remote-access apps installed, but it has other capabilities. Click the inconspicuous Add button at the bottom of the app list and you can install Acer's abFiles (file sharing), aMule (P2P file sharing), Dropbox, IceCast (media serving), Joomla (content management/online publishing), phpBB (Bulletin Board), phpMyAdmin (MySQL management), Plex Media Server, SqueezeCenter (more media serving via Logitech's MySqueezeBox), Transmission (torrents), and WordPress (Blogging).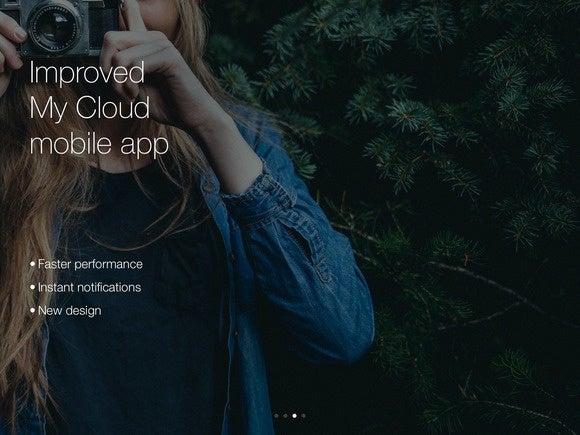 Setup info page for WD's iOS app.