How IoT helps insurers mitigate the risks of climate change
The internet of things offers insurers a chance to collect better data and create new business models to engage consumers -- and reduce risks.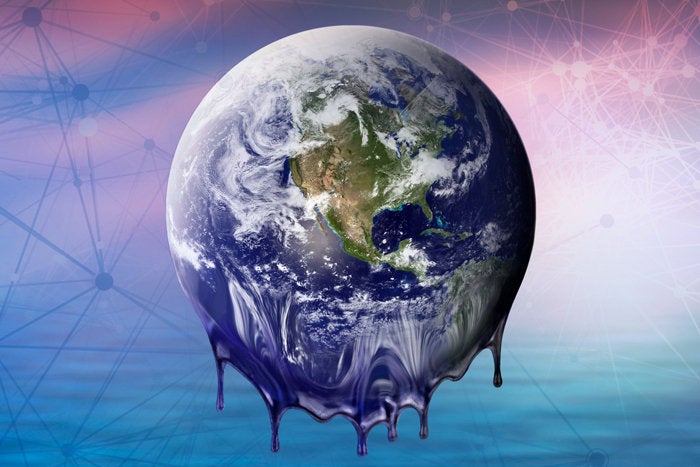 Insurance companies are on the front lines when it comes to exposure to the financial risks of climate change. The internet of things (IoT) is shaping up to be a key component in mitigating those risks.
"Insurance companies rely upon historical loss records to guide their underwriting and set their prices," Washing Insurance Commission Mike Kreidler and California Insurance Commission Dave Jones wrote in the forward of Insurer Climate Risk Disclosure Survey Report & Scorecard: 2016 Findings & Recommendations by nonprofit organization Ceres. "More and more frequently, the climate is behaving in ways that we can't predict. Weather patterns are shifting, and the severity and breadth of damage are intensifying, resulting in more costly disasters than we've ever seen. There is no basis in historical data for events like Hurricane Sandy, the Joplin, Missouri tornado, the Oso landslide in Washington state and record-breaking landslides in Western states. In 2016 alone, 31 major disaster declarations were reported to the Federal Emergency Management Agency (FEMA) by the end of August."
Insurers have always been data-driven companies: Their core business is built on understanding and making judgments on data. But with climate patterns shifting, forecasts built on historical data are becoming less reliable.
"The quality of their algorithms is how they make money," says Kevin Meagher, senior vice president of Business Development with ROC-Connect, a supplier of smart home as a service (SHaaS) to retailers, insurance companies, manufacturers and service providers. "They've literally got hundreds of years of property data they use to come up with good assessments."
But as anyone who works closely with data is well aware, "garbage data in, garbage data out." data compiled by Munich Re, one of the world's largest reinsurers, insured losses due to natural disasters in the U.S. in 2016 totaled $23.8 billion. That's up from $16.1 billion in 2015. In 2016, severe thunderstorms caused losses of $14 billion (about 60 percent of insured losses for the year). Floods and flash floods were responsible for $4.3 million in insured losses, tropical cyclones accounted for $3.5 billion, winter storms and cold waves caused $1 billion in insured losses and wildfires, heat waves and drought were responsible for another $1 billion in insured losses.
How climate change will impact risks
The Intergovernmental Panel on Climate Change (IPCC), a scientific and intergovernmental body under the auspices of the United Nations (U.N.), has developed a number of scenarios, or Representative Concentration Pathways (RCPs), that seek to project how climate change will alter the landscape of natural hazards and risks over the long term. In general, the IPCC projects humid areas of the globe, like the humid tropics, will become much more humid, while dry areas will probably become much drier.