4 job skills that can boost networking salaries
Survey: Most network architects, network managers, and network engineers will land six-figure salaries in the coming year.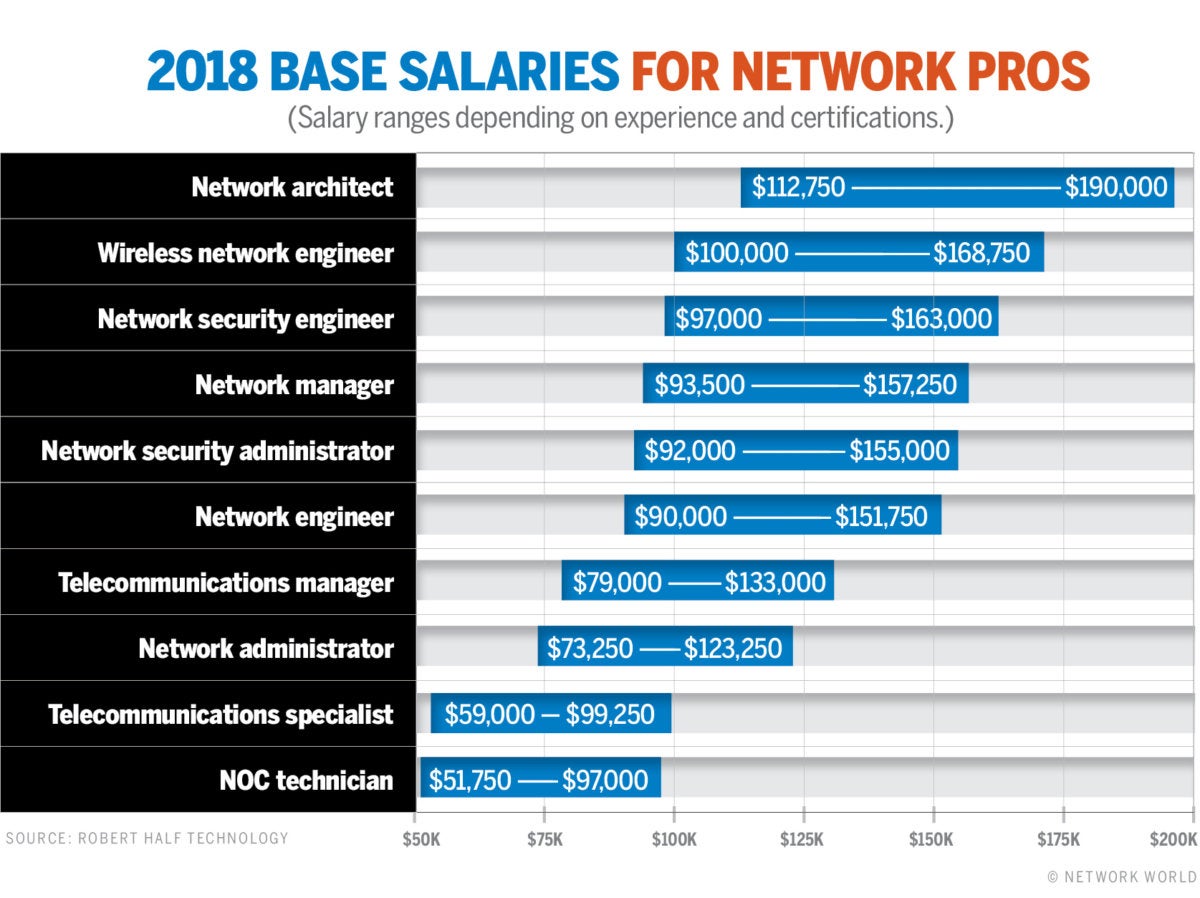 Credit: Terri Haas/Network World. (Click for larger image).
While skills and experience are the main determinants of starting pay, geography also makes a difference: The firm's report includes salary adjustments that IT pros can expect to see depending on where in the U.S. they're located.
In the big picture, Robert Half Technology warns that companies may be taking too long to make IT hiring decisions, which puts them at risk of losing candidates.
Among CIOs polled, 41% said their hiring process takes longer than they would like, averaging 4.5 weeks to fill a staff-level role. From the candidates' perspective, more than two-thirds of IT pros said they would lose interest in a job if there was no follow-up within two weeks of an interview.
"Making quick and efficient hires means being prepared to provide above-market compensation because today's top IT professionals know what they are worth. It also means considering an array of coveted incentives, such as signing bonuses, health insurance, generous vacation time and professional development opportunities, when creating compensation packages," the firm states in its 2018 Salary Guide. "And for many in-demand candidates, flexible hours and remote working arrangements are still attractive perks."
Robert Half Technology's salary projections are based on actual job placements that it has made throughout North America, in addition to its analysis of the demand for each role, available talent supply, and other market conditions.