4 ways businesses can close the legacy tech skills gap
As older IT professionals age out of the workforce, companies need to ensure they have the right knowledge and skills to keep their legacy tech running smoothly.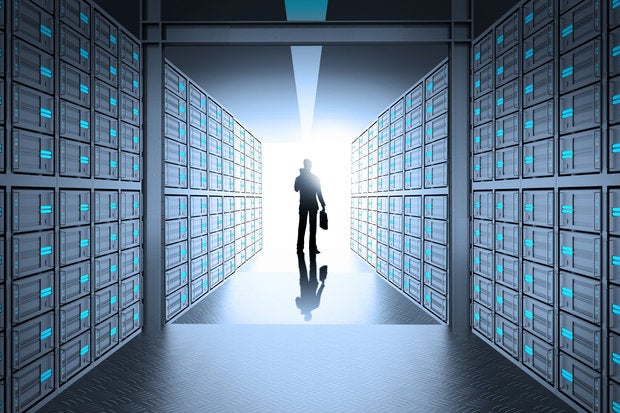 As older IT professionals age out of the workforce, companies are employing a variety of strategies to ensure the next generation of technologists can keep their legacy tech running smoothly.
"One of the most significant challenges businesses face when it comes to legacy technology is perception. Generally, in the IT industry, newer is better -- we're always looking for the next hot thing. But these legacy technologies -- like COBOL, mainframes, C and C++, among others -- still have value, and there's still the need for talent to manage and maintain these systems," says Ed Airey, marketing product manager for Microfocus.
Changing that perception requires companies to recruit young technology pros through culture, integration with new technologies and premium pay for talent that learns these skills, and through developing knowledge transfer programs that can help seasoned, experienced IT pros pass their knowledge down to the next generation.
Building a pipeline
One of the best ways to encourage the next generation of IT professionals to learn legacy skills and technology is by starting where they do - in schools and universities. In some cases, colleges and universities partner with IT companies to provide internships, or to jointly develop curriculum so that graduating students will have legacy tech skills when they graduate -- as well as a leg up when competing for jobs.
IBM, for example, works with institutions like Marist College to help develop curriculum around mainframe technology and necessary skills. And companies like Microfocus work with nearby schools to promote coursework and on-the-job training for their Visual COBOL solution, which integrates open systems technology on top of existing legacy COBOL solutions, Airey says.
"Many of our customers bring on local university students and put them through a 10 or 20 week program so they can learn not just COBOL, but how to apply the language in the real-world at these companies. Right now we have more than 350 universities worldwide that are teaching technology and skills like this using our software, courseware, our support and services, and we've been seeing an upswing in the number of subscribers to these programs," Airey says.
Culture initiatives
But it's not enough to teach the technology and skills, and show students how to apply them in the real world. CIOs must also work to generate excitement around how these legacy technologies are still used to drive innovation -- otherwise, they'll lose talent to startups and companies that the millennial generation finds sexier.
"One of the big problems is that many students don't see these older, established companies -- many of whom are in finance, in the government, retail -- as exciting and fun. CIOs and HR have to work together to figure out ways to make the work environment similar to that of a startup, or the talent they want will end up going to Google, or Facebook, or the next hot Silicon Valley startup," says Chris O'Malley, president of mainframe solutions company Compuware.