6 tips to help tech freelancers build a client base
Freelancing is a great opportunity to be your own boss and create a flexible schedule. These six tips will help you build a reliable client base.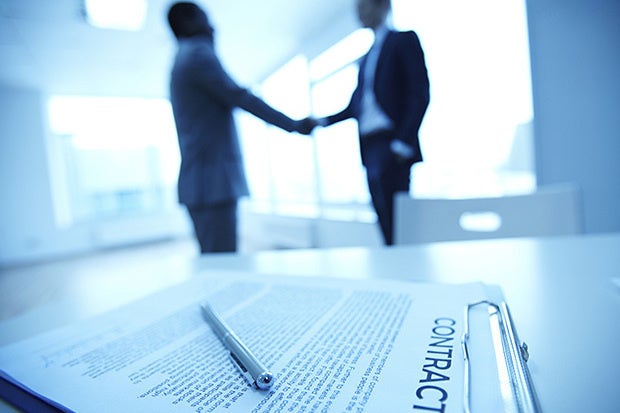 In its third annual Freelancing in America survey (conducted in partnership with the Freelancers Union), Upwork polled 6,002 working U.S. adults, over 2,500 of whom identified themselves as freelancers. The 2016 survey revealed that the number of freelancers in the U.S. has increased by two million since 2014, jumping to 55 million workers, or 35 percent of the workforce. And it's no wonder, when you consider the benefits freelancing offers such as the opportunity to make your own hours and be your own boss.
Luckily, finding freelance work is easier than ever -- 77 percent of freelancers in the survey noted that technology has made freelancing easier and more profitable, and 66 percent said the amount of business they found online increased in 2016. But building a reliable base of freelance clients who keep coming back for more work takes time and effort.
Maintain a professional presence online and off
Travis Flastad has worked as a freelancer for more than 10 years, building simulators and training aids for the Department of Defense. He finds that, as a freelancer, it's important to have business cards, a website and social media networks set up to identify yourself as a professional. It not only helps you land more business, but maintaining a professional image can even help you secure "a competitive rate," he says.
He even suggests having "someone you trust who doesn't fully understand what you do" look over your business materials to see if it helps them get a better idea of what you offer. That way, you can have an unbiased look at how you get your message across, and anything they don't understand, you know you'll need to clarify.
"I've been building my services for 10 years, but the best feedback I sometimes get is when a trusted colleague tells me they don't exactly comprehend a new service," says Falstad.
Network and build relationships
Just as you need to view yourself like a business, you also need to network and build relationships like a business owner. As a freelancer, you have a lot of competition, but if you work on building solid relationships with your clients, they'll be more likely to keep coming back to you.
Your focus should be on turning "a one-off assignment into a repeat one," says Monica Mizzi, editor of FreelanceWriting.com. Don't expect clients to automatically come back to you for more work -- you might have to be the one to follow up. While she admits it's cliché advice, Mizzi says freelancers need to be "confident, assertive and compelling in order to convince a client to work with you again."