7 IT recruiting predictions for 2017
In 2016, IT recruiters continued to grapple with an evolving job market. Here's what to expect in 2017.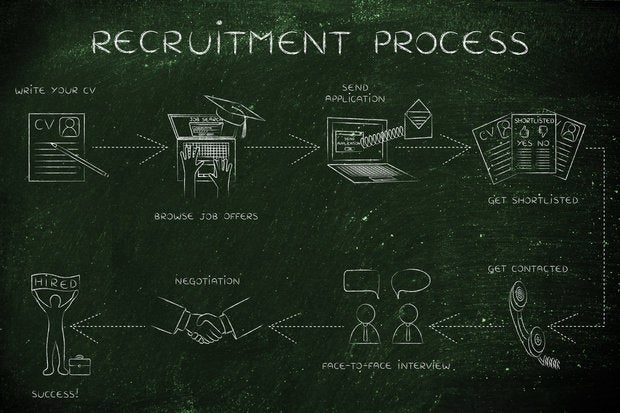 In 2016, recruiters grappled with an evolving job market, an incredibly competitive hiring landscape, a shortage of IT talent and sky-high salaries for in-demand roles. Those trends are likely to continue into 2017 as recruiters continue to adapt to the this high-demand, low supply hiring landscape, says Dave Morgan, president of IT and engineering for professional recruiting and staffing services firm Addison Group.
"We're very optimistic about what 2017 will hold. We don't see the IT market slowing down at all -- we saw a slight tick downward in the fall [of 2016], but that demand has picked back up along with the urgency from clients around that demand," Morgan says.
The three hottest areas of demand are around security, big data and cloud technologies, Morgan says, as incidents like December 2016's Yahoo breach dominate headlines, organizations struggle to manage and make sense of a tsunami of data and leverage the cloud for more efficient, cost-effective computing power.
User interface and user experience critical
"We're also seeing that anything having to do with user interface and user experience is really critical. Our customers and clients need to make sure they can communicate with their customers and users anytime, anywhere, and that they are delivering an incredible experience when they do. That reflects back on their company and their employer brand," Morgan says.
That emphasis on user experience is, in part, driven by a revolt against complexity, says Leela Srinivasan, CMO at ATS software company Lever. As millennials and Generation Z dominate the workplace, their "digital native" status means they won't accept anything less than seamless, intuitive and easy-to-use technology tools, and they're bringing those demands to the workplace. That trend will continue to escalate in 2017, she says.
"We've all been spoiled by companies like Apple and Google as far as technology that's easy to use and provides a great user experience. I think this is finally the point where there are enough high-quality, enterprise-class technologies out there in the consumer space; people's patience has worn thin with the clunky, unwieldy technologies they are forced to use at work, and they're not going to put up with it anymore," Srinivasan says.
Video goes mainstream
Recruiting, screening and hiring are more interactive through the use of video, live chat and interactive whiteboarding technologies, says Addison Group's Morgan, though these tools won't yet replace in-person interviews however.
"Video interviewing is increasing in popularity and our IT clients are requiring whiteboard sessions during in-person interviews, making for a more interactive interview process. It will mature further, and I think it's going to continue to be big, but I don't think it will yet replace face-to-face," Morgan says.