Now that's a perk: Seattle tech startup offers new parents the miracle of sleep
Parental perks designed to attract a more diverse workforce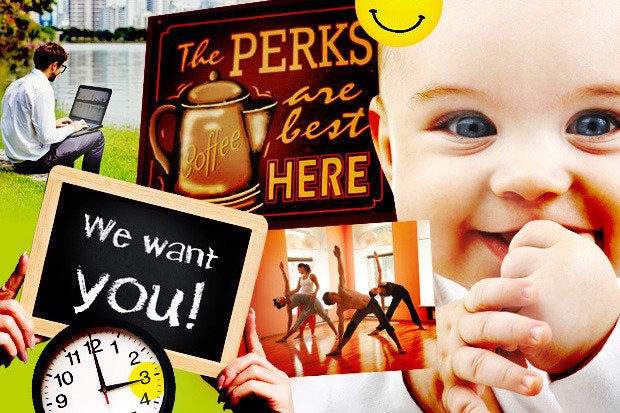 Ping-pong tables and happy hours are one way to lure new hires, but Outreach is taking a different approach. The sales analytics startup is boosting the parental perks it offers employees as it strives to build a diverse workforce in the competitive Seattle market.
The tech startup's most noteworthy new perks are designed to help parents make the transition back to work after a baby's arrival. Most precious is the gift of sleep: Outreach will pay for a night nurse, Monday through Friday, for eight weeks following a parent's return to work. It also will pick up the tab for dinner delivery, two nights per week for eight weeks. And during the eight-week, back-to-work transition time, new parents can split their time between working in the office and working at home.
These perks kick in after Outreach's more conventional maternity/paternity leave policies, which include: two weeks of paid leave for expectant mothers to prepare for the baby's arrival; 10 weeks of paid leave for new mothers after the date of delivery; and four weeks of paid leave for new fathers, who can opt to split the time before and after a baby's arrival.
"We want to empower people to do their best work. We're going to surround them with benefits that are actually very practical," says CEO Manny Medina. He's one of the cofounders of Outreach, which has grown from six employees in 2014 to roughly 120 today and is expected to double in size in the coming year.
One of the challenges the company faces as it grows is the stereotype that a startup environment is inhospitable to people who want to expand their families as they build their careers. Small companies often don't offer the same benefits that larger, more established companies can offer, and that can deter people from making the leap to a startup.
Medina, whose first two children were born before Outreach launched (he's a veteran of Microsoft and Amazon), says becoming a father for the third time made him realize, "we can really break the mold" by making it easier for people to join a fast-growth startup "without having to sacrifice the security and the peace of mind that you get when you work at a larger company where maternity leave policies and parental policies are explicit."
Outreach wants new parents to have flexibility as they come back to work. What it doesn't want is to create an environment that relegates women, in particular, to less ambitious career paths and fewer opportunities for advancement. "There's never confusion that this is a different track," Medina says. "You work really hard, you care about your craft, you put in the time. But that is not to the detriment of starting a family and doing your own thing. It doesn't mean you're going to work any less. You just need flexibility and you need a support system to really get your best work done."