Digital Storm tweaks the tiny Bolt X and big, badass Aventum 3 to eliminate PC hassles
Refining a damned-fine PC.
Aventum 3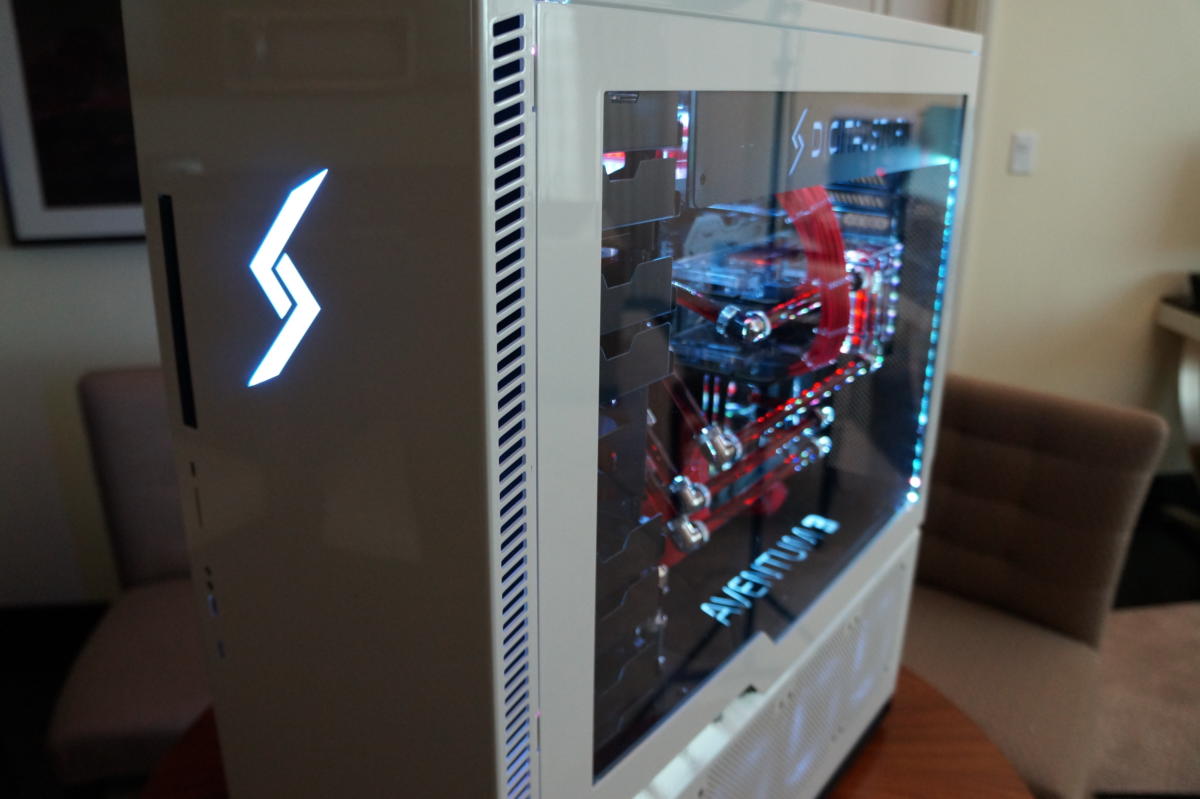 Brad Chacos
Digital Storm's tweaked Aventum 3.
The big, badass Aventum 3 is receiving an overhaul of its own, mostly in its case design—though it, like the Bolt X, now supports Intel's just-announced Kaby Lake desktop chips.
Most notable is the case material itself, which was changed from heavy-ass steel to lighter aluminum. Don't get me wrong, the Aventum 3 is still massive, and you won't be carrying it to any LAN parties. But lighter is always better, right?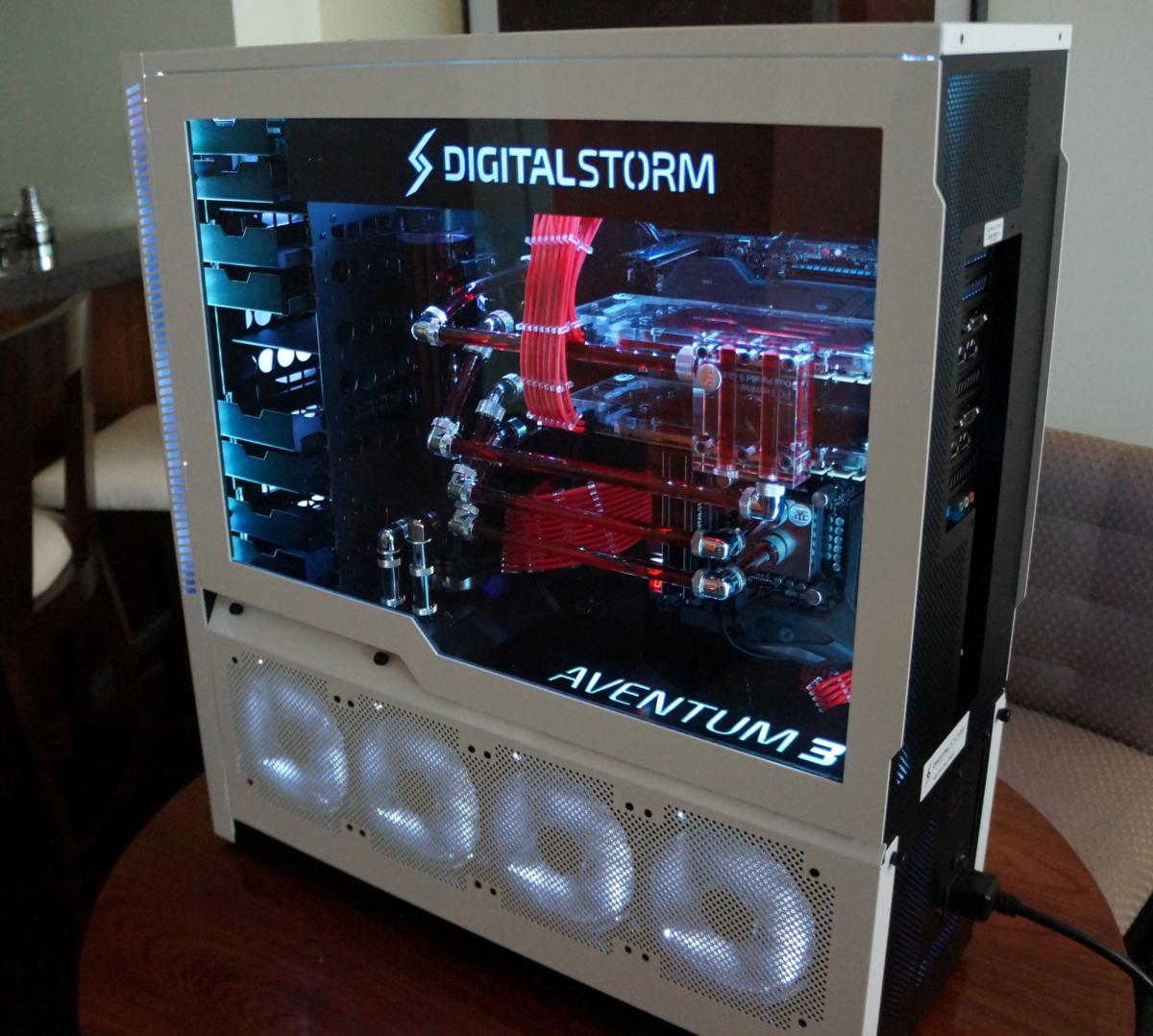 Brad Chacos
Beyond that fundamental change, the new Aventum 3 includes numerous small tweaks to improve its owners overall quality of life, just like the Bolt X. Airflow's been improved, the thumb screws holding the side panel on have been replaced by an awesomely smooth pull-on/pull-off tab system, and the fan panel underneath the window is now on a hinge. When you're spending $3,000 or more on a gorgeous, fire-breathing top-of-the-line rig, details matter.