Official Intel 7th-gen Kaby Lake Review: One big change makes up for smaller ones
Don't dismiss Intel's newest CPU with a meh just yet. There's more to the chip than you expect.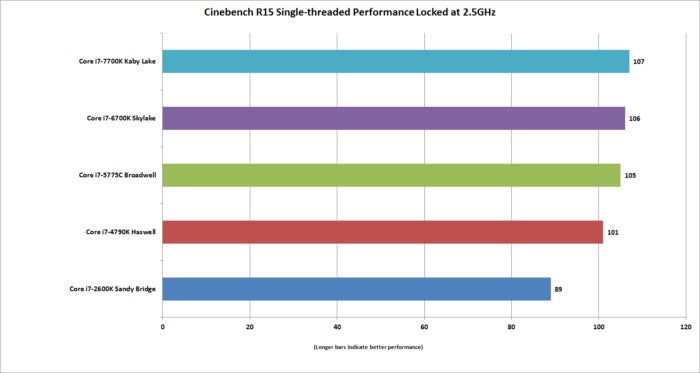 With all five CPUs locked at 2.5GHz, you can see the efficiency of each has only slowly increased.
The good news for modern processors is IPC isn't the only place you can pick up performance. Clock speed, core count and ability to hold Turbo Boost speeds longer (thanks to improved manufacturing) have all added up to better performance. Here's that reminder seen in the first chart we ran from Cinebench R15, when each CPU is allowed to run unfettered rather than locked down to a fixed frequency.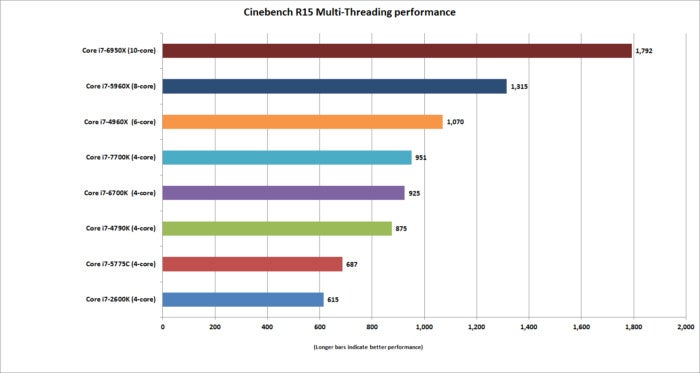 Clock speeds, core count and process keeps performance moving along.
Overclocking performance
Many of the early unsanctioned reviews of Kaby Lake gave it a black mark for generating excessive heat when overclocked.
I myself have always been reluctant to offer judgment about the overall overclocking performance of an entire CPU series when working with a sample of one. Combine that with new motherboards, new BIOSes and the dizzying amount of mistakes a reviewer can make, and you can see why I think it's unfair to decide on an entire line based on one CPU and early motherboards.
Still, in an attempt to get a feel for how Kaby Lake will overclock for most, I spoke to two PC OEMs and a motherboard maker who have been trying to overclock the CPU for far longer and with far more samples.
The Kaby Lake results they've seen were quite good. Many of their chips hit 5GHz or got very close.
Motherboard maker Asus in fact, will feature overclocking profiles that should make overclocking a lot simpler.
"Through rigorous testing, ASUS engineers have fine-tuned a profile that allows Kaby Lake CPUs to overclock to 5GHz with an 80 percent success rate," the company said.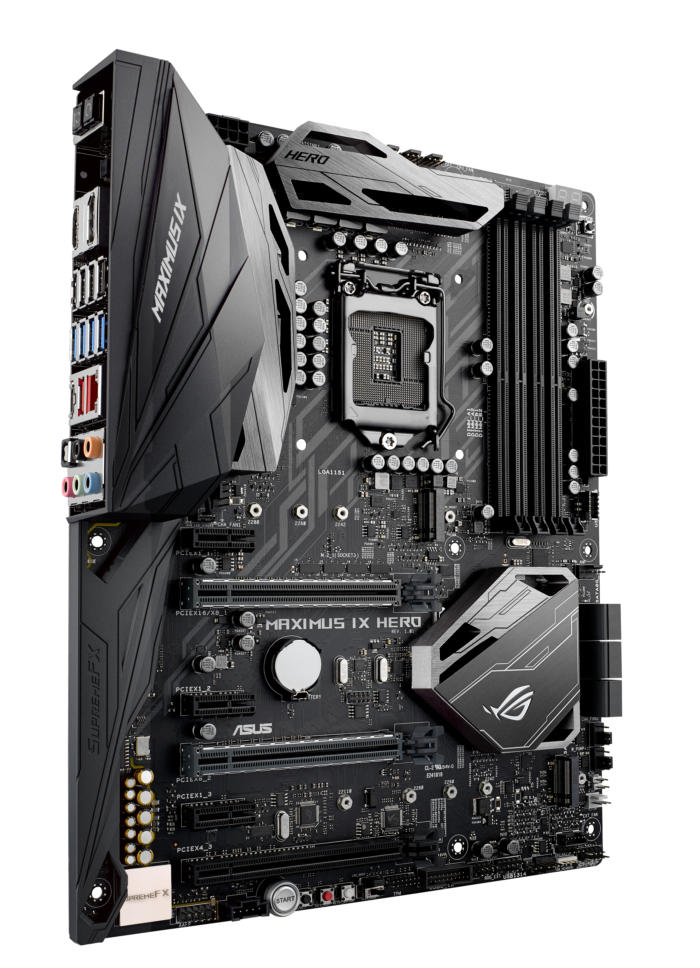 Asus said its new Z270 motherboards should be able to overclock Intel's new 7th generation Kaby Lake CPUs to 5GHz with an 80 percent success rate.
This is actually a great sign for practical overclockers because 5GHz overclocks haven't been seen since the days of the Core i5-2500K and Core i7-2600K. Both of which could seemingly run at 4.5GHz on air or 5GHz with liquid cooling.
You can't say the same about the CPUs that followed Sandy Bridge. Ivy Bridge, and Haswell both hit walls at 4.5GHz for most people. Devil's Canyon was supposed to break the 4.5GHz barrier but all we got were chips that could get closer to 4.5GHz but not surpass it. Broadwell didn't count (it didn't sjip in great volume), and Skylake also hit that same invisible barrier at 4.5GHz.
Previous Page 1 2 3 4 5 6 7 8 9 Next Page