Official Intel 7th-gen Kaby Lake Review: One big change makes up for smaller ones
Don't dismiss Intel's newest CPU with a meh just yet. There's more to the chip than you expect.
So let's sum it up. In laptops, the performance bump is very decent, with perhaps 20 percent or more going from just Broadwell to Kaby Lake.
Desktops aren't constrained by thermals and battery life the way laptops are, so the performance difference between the generations is far less. The one really big difference between previous chips is the greatly improved video engine. To performance-oriented desktop users, though, integrated graphics—outside of NUC-style mini-PC's—is unimportant.
The price, though equal to Skylake, is a little disappointing for those who expected it to be cheaper, but it's not like you're paying more for less performance. Instead, you're paying the same price to get a little better performance.
Kaby Lake is better and faster, but despite the greater overclocking potential, you can see why, for most DIYers, it's a little bit of a yawn. Still, some builders should consider it, and I break down the decision tree CPU by CPU below.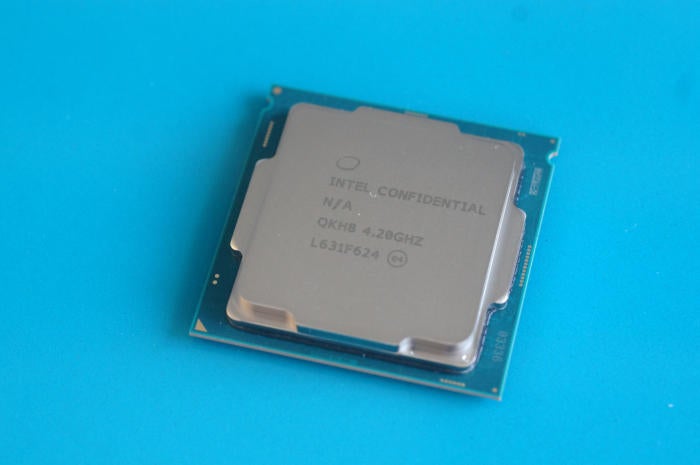 Kaby Lake is a drop-in replacement for Skylake. I'm just not sure anyone should or would do that.
If I had a Core i7-6700K system: I wouldn't upgrade to Kaby Lake, and I don't think Intel expects you to unless you want to help prop up the company's bottom line. There's just absolutely nothing compelling that would warrant it on a discrete graphics system right now. If Intel's Optane emerges as a game changer, then you'd consider a move.
If I were going to build a new Core i7-6700K system: I wouldn't. Instead, I'd build one using the new Core 7-7700K. Even if you don't intend to overclock it at first, the stock clock is already higher, and prices will be the same once initially demand settles down. The simple math is Kaby Lake is better, so there's no reason to buy Skylake today.
If I had a Core i7-4770K or Core i7-4790K system: I probably wouldn't upgrade. The Core i7-4770K is still quite a powerful and useful CPU. The only reason would be the need for more M.2 or U.2 storage options, or if you want to be ready for Optane
If I had a Core i7-4960X or Core i7-3960X system: The results are pretty clear for these elderly CPUs: Even a once mighty six-core CPU can now be matched by Intel's new Core i7-7700K chip in some workloads. However, if you were the kind of person who bought a six-core Sandy Bridge-E or Ivy Bridge-E, you care about core count for a reason. It makes far more sense to buy into Intel's Broadwell-E platform to run a six-core or eight-core CPU. Or just wait to see if AMD's Ryzen can give you the core counts and performance you need.
Previous Page 1 2 3 4 5 6 7 8 9 Next Page