Azure Stack: Microsoft's private-cloud platform and what IT pros need to know about it
AWS and Google Cloud have nothing like it yet.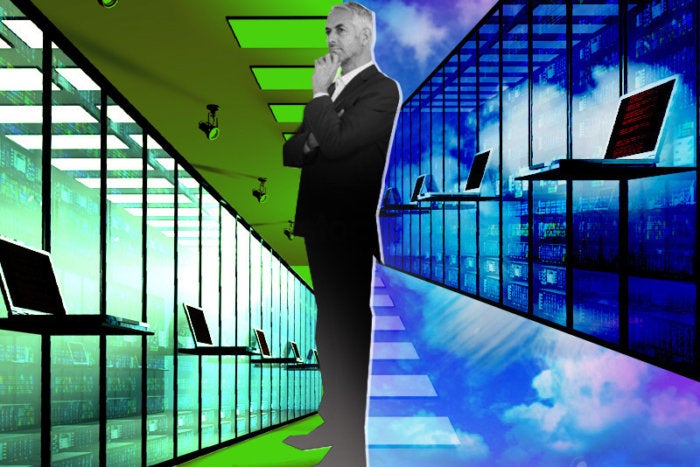 Microsoft's release of Azure Stack, an on-premises version of its public cloud, could be important for networking and data center pros for one simple reason: It gives customers a way to use a popular and familiar cloud platform without shipping their sensitive data into a multi-tenant environment.
Azure Stack is software from Microsoft that's been certified to run on a select group of partners' hardware and is intended to look and feel just like the Azure public cloud. In addition to providing a common management platform between the public and private cloud, Azure Stack is important for another reason too: none of Microsoft's biggest public cloud competitors have anything like it.
Microsoft is the first of the three major IaaS vendors – Microsoft, Amazon Web Services and Google Cloud Platform – to offer a hybrid cloud that consists of an on-premises hardware/software bundle that runs the same software management tooling as the public cloud.
After first announcing plans for Azure Stack in 2015, Microsoft this week announced that the offering is finally available for customers to order, with shipping expected by this fall.
Use cases
"This is definitely a plus in the Microsoft portfolio," says Gartner VP and Distinguished Analyst Lydia Leong, but she says it's not right for every customer. "I don't think this is a fundamental game-changer in the dynamics of the IaaS market," she notes, but "this is going to be another thing to compel Microsoft-centric organizations to use Azure."
Leong expects this could be beneficial for customers who want to use Azure but some reason such as regulations, data sensitivity, or location of data prevents them from using the public cloud. If a customer has sensitive data they're not willing to put in the public cloud, they could deploy Azure Stack behind their firewall to process data, then relatively easily interact with applications and data in the public cloud.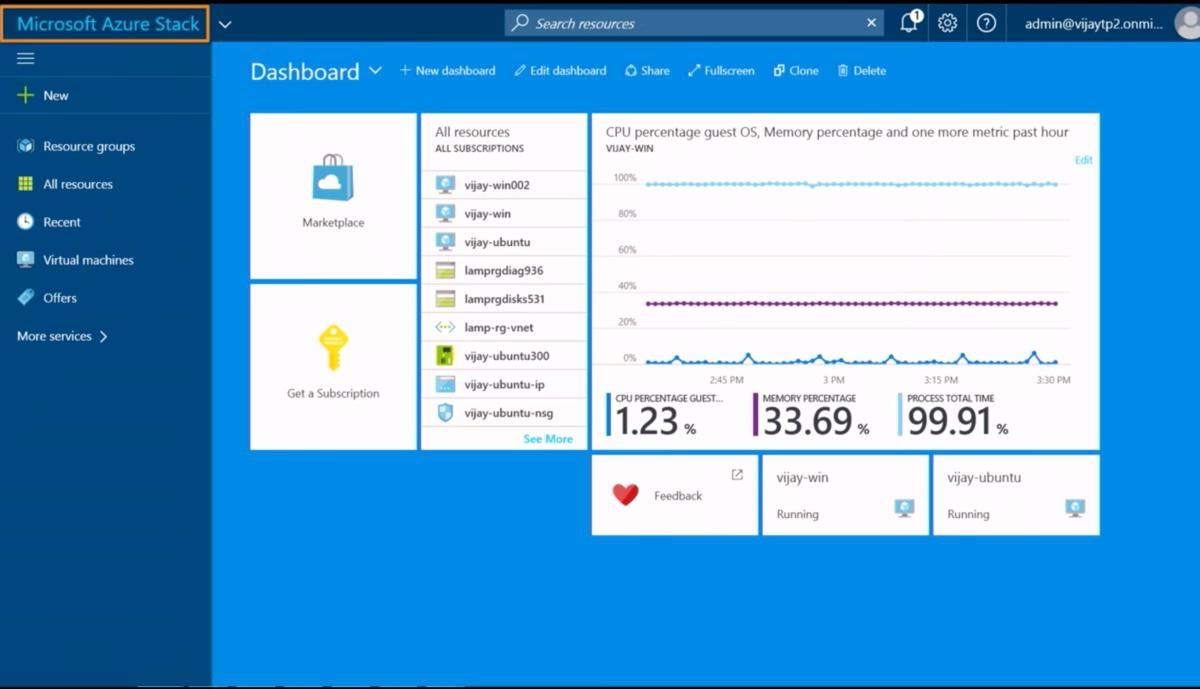 Microsoft Azure Stack user interface portal. Credit: Microsoft
Vijay Tewari, Group Program Manager for Azure Stack says other initial use cases revolve around using Azure Stack as an "edge" of the Azure public cloud. For example, Carnival Cruise Lines, an early user of Azure Stack, may not connect their ships to the public cloud while in the middle of the ocean. Azure Stack can be used as a private cloud on the ship, then when in port, data collected on the ship can be uploaded for processing in the Azure public cloud.
Sometimes the limiting factor for an app moving to the public cloud is not the app, but rather the data the app needs. With Azure Stack, customers can bring the cloud to the data, allowing users to run an Azure front-end that can access sensitive back-end data.