A.I. innovation finds a home on mobile devices
Artificial intelligence-powered apps are making smartphones and other mobile devices smarter by anticipating user needs.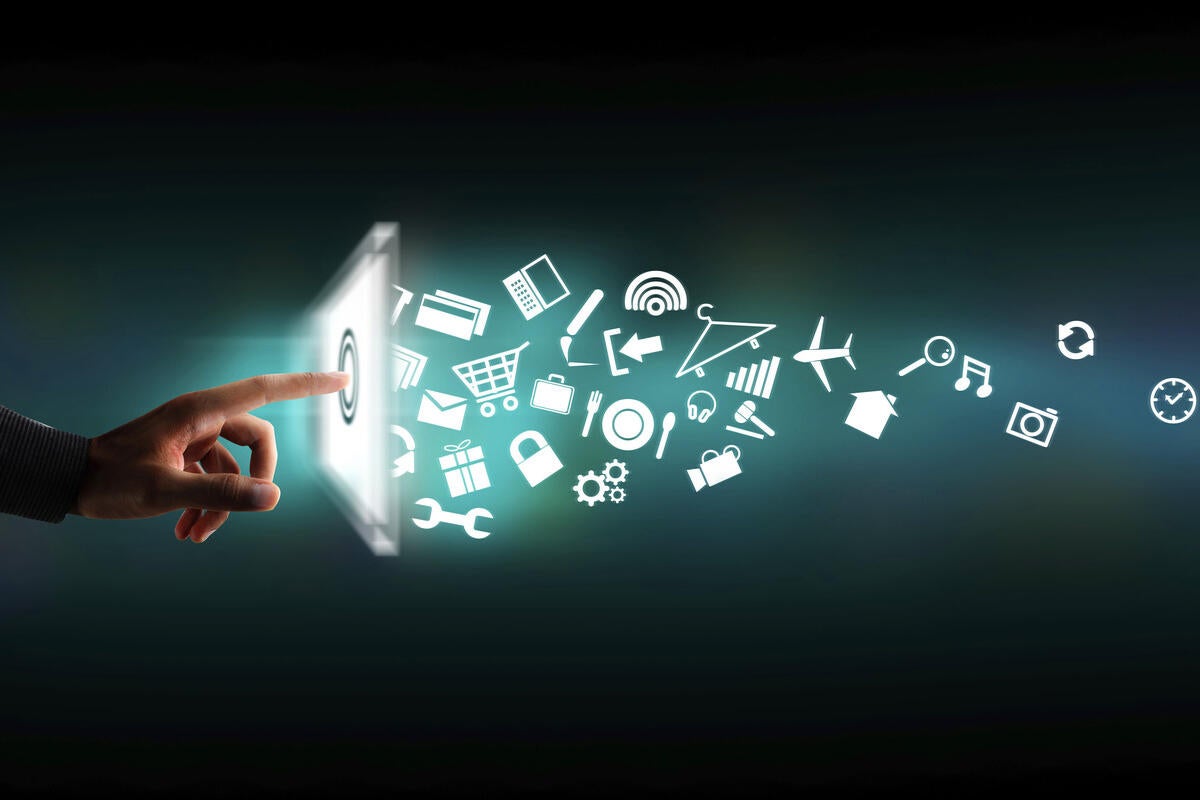 Innovative mobile apps married to increasingly powerful artificial intelligence (A.I.) are rapidly getting smarter -- making them even more helpful for users.
These kinds of apps, showcased at VentureBeat's two-day MobileBeat conference here this week, are designed to anticipate user needs. Who knew, for example, that you can use your smartphone to simplify the process of getting a green card to enter the United States or to streamline corporate travel?
During a "Startup Showcase" session, Visabot showcased its appropriately-named Green Card app. The program is based on a bot that walks users through a series of simple questions that, when answered, generates a package of documents you can file with U.S. Citizenship and Immigration Services to complete the application process.
"When I came to this country, I needed a visa urgently, but it took a month," said Visibot's co-founder and chief operating officer, Andrey Ziniviev. "We built this bot to help folks like us come here quickly and legally and not have to pay lawyers thousands of dollars." Green Card costs $149 and Ziniviev said it's already been used by 70,000 people to help get their paperwork in order.
"It takes on average 15 to 20 minutes to get all the way through," he said. "We want to help talent move to this country from overseas."
Travel agent in your pocket
Another company, Mezi made the classic startup pivot after it launched two years ago as a shopping assistant app then switched to travel. Mezi added to its consumer travel assistant app by launching a corporate "Travel-as-a-service" application at MobileBeat. Mezi for Business is designed for travel management companies, corporate and travel agents and now has customers including American Express and several travel agencies. The service includes a travel dashboard for agents to check the status of and manage customer requests.
"We are empowering businesses with travel bots that automate 60% (of the booking process) out of the box," said Mezi CEO Swapnil Shinde.
Data collection and privacy
A number of companies discussed how A.I. has helped them change the way they do business on mobile devices by leveraging new data streams. "Mobile makes it easier to collect data than in the desktop world because we have all the user's location data and all the history," said Stewart Rogers, director of marketing at VentureBeat.
"We don't even necessarily need (personally identifiable information)," he said. "If we know that a segment of our customers go to Starbucks, followed by Target, followed by work, that tells us that segment of Target customers are coffee lovers. If we know another segment take(s) a different journey and somewhere different again on weekends, that's all information we can use for hyper-personalization -- pushing the right product at the right place at the right time on the right device."