Alienware Steam Machine hands-on: Valve's vanguard for PC gaming in the living room
The first Steam Machines are finally here, and made by Alienware. We go hands-on.
The power of an 860M...oof. The sad reality is that this machine was supposed to release last year, before Valve's last-minute delay for Steam Machine. Alienware's Steam Machine would've been on the low end of mid-tier even at the time, and another year hasn't done it any favors.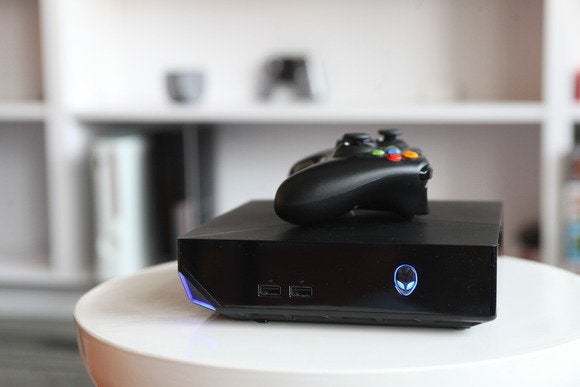 The Alienware Alpha (pictured) already felt a bit underpowered. Now the hardware's another eleven months older.
It's cheap, though. I'll give it that. There's a solid amount of computer here for $450, especially—though I'd recommend people at least consider the $550 version, which still leans on an i3 processor but at least bumps the RAM to 8GB, which is practically mandatory for modern gaming. Ideally you're looking at the $650 i5-equipped model, which nets you a quad-core processor.
Or you could buy the basic model and upgrade it yourself—the processor, RAM, and hard drive are all replaceable. Sadly, the GPU—the most important bit for gaming, and likely the biggest bottleneck moving forward—is not. It's soldered down, and it's what will eventually turn your Alienware Steam Machine into a paperweight.
The good news: The Alienware Steam Machine is more powerful than consoles. The less-good news: It is barely more powerful than consoles. The not-good news: It won't be more powerful for long.
That's a "lie," insofar as the Alienware Steam Machine's hardware will always be more powerful than the current-gen consoles in terms of raw specs. But Steam Machines still haven't overcome one important issue: PC hardware lifespans are not nearly as long as those for consoles.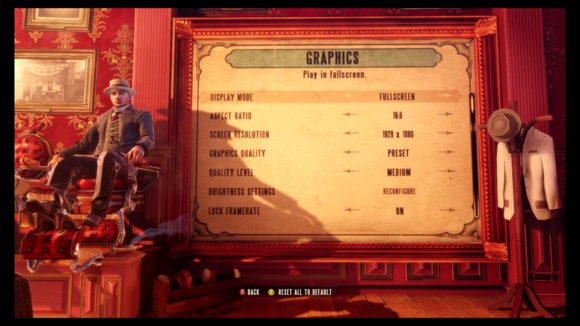 Expect a lot of "Medium" in your future.
Last year I bought an Xbox One. I expect to use it for the next seven years, and I will be able to play every single game released for it during that time. The Alienware Steam Machine? It's already limited to playing modern games at 1920x1080 on Medium settings—I played BioShock Infinite, Metro 2033 Redux, and Spec Ops: The Line with those presets, and still saw the occasional frame rate dip. And none of those games are cutting-edge releases; they were simply the shiniest Linux-capable games I owned.
In two or three years? Expect the Alienware Steam Machine to be limited to low settings on big-budget games. Or you can stream the games from your more capable primary rig, but then why spend $450-plus on a full-fledged Steam Machine when you could just opt for the $50 Steam Link?
Bottom line
I'm not saying the Alienware Steam Machine is devoid of benefits. It hits 1080p natively, which the Xbox One still has problems doing consistently. It's whisper-quiet, which is also more than I can say of the Xbox One. It's plugged directly into your TV, so there's no chance of significant input lag or image compression like you might see while streaming. And if your primary PC rig isn't that great (or is a Mac)? Well, the Alienware Steam Machine is a surprisingly competent gaming machine for not-that-much money. It's definitely a better investment than a gaming laptop, considering the internals are mostly identical.
Previous Page 1 2 3 4 5 Next Page