AMD Radeon R9 Nano review: A powerful taste of the PC's incredible shrinking future
There's no other graphics card quite like the AMD R9 Nano, which packs full-size performance into its six-inch frame—but it's not for everyone.
Likewise, the small size and big-time performance of the Radeon Nano would make it seem well-equipped for Valve's impending Steam Machine army, but SteamOS is based on Linux, and frankly, AMD's Linux drivers don't perform well at all (though they're working on it).
Finally, our lingering concerns about the air-cooled Fury still apply to the Radeon Nano. Yes, it's capable of gaming at 4K resolution—but only at 30 fps to 50 fps on High graphics settings in most games. The golden standard for PC gaming is 60 fps, so you'll either need to pick up a FreeSync monitor to smooth out your gaming or dial the resolution back to 2560x1440, where the Nano rules the mITX roost—by far—but the GTX 970 mITX still puts on an admirable show. And at 4K, the Nano's 4GB of HBM is fine now, but I'd be worried about the long-term prospects of so little memory in future games at such high resolutions.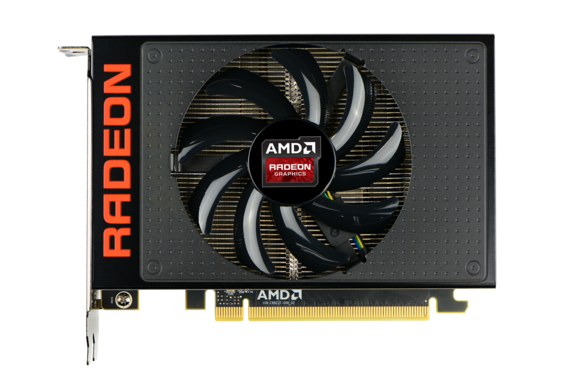 Add it all up, and you're looking at a fairly niche market for the Nano—and gorgeous, powerful flagship products for niche markets always command a price premium. The Nano is easily worth the $650 for someone who needs its unique blend of features. Mini-ITX gaming PCs don't need to compromise performance for size anymore.
Finally, let's loop back to where we began: AMD deserves serious props for pushing HBM's birth and creating this card in the first place. This is innovation. HBM's radical power efficiency and space savings is the future of graphics card memory, and small form factors are increasingly becoming the new norm in desktop PCs, flogged on by the energy efficiency in Intel's recent chips.
The AMD Radeon R9 Nano gives us a glimpse of that future today, fully earning its flagship status and hopefully—hopefully—encouraging case manufacturers and the rest of the component ecosystem into further investments in itty-bitty gaming PCs. The Radeon R9 Nano may not make sense for most gamers today, but I'm thankful it exists, and I can't wait to see the next version.