Android device updates: AT&T Galaxy Note 4, Note Edge to make belated jump to Lollipop 5.1
Verizon's LG G4 gets a security update, which is likely a patch for the Stagefright vulnerability.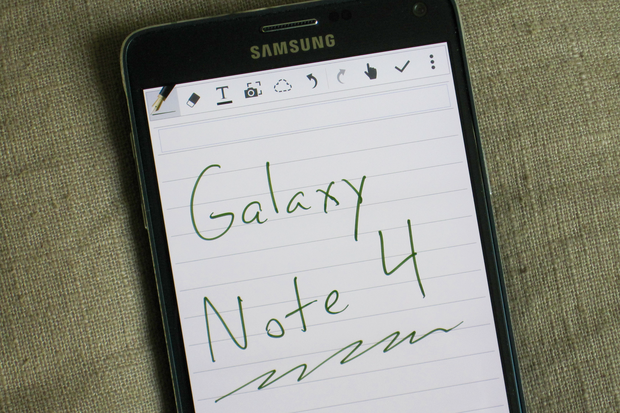 Credit: Derek Walter
When Samsung and AT&T get together it usually means one thing: slow updates.
That's been the story of the Galaxy Note 4 and Note Edge, which will finally get Android 5.1 a full eight months after the software's release. A couple of other Android phones are also getting some new software this week, though it's only the Polish version of the LG G4 that will see Marshmallow.
Each week, we compile all the major software updates to hit the Android ecosystem, including phones and tablets on U.S. carriers, unlocked phones, Android Wear smartwatches, and Android TV devices. Making sure your device is running the latest available software is a good housekeeping practice, ensuring you have the latest features with fewer bugs and gaping security holes.
AT&T
Galaxy Note 4: Samsung says the update to Android 5.1.1 is on its way. This gives you a few new features, like better Wi-Fi connections and notification controls. While Samsung's support site says the AT&T model (SM-N910A) is due up to get the update, AT&T's update page is still silent. If Samsung is pushing the update along, it ought to be on its way to you soon.
Galaxy Note Edge: Same story here with Samsung's original curved-edge phone. The Samsung update site tells you that 5.1.1 is on its way, so hopefully AT&T will throw the switch and release this soon. Samsung tends to be slow with updates, but AT&T is notoriously worse. Hang tight.
Verizon
LG G4: The latest LG flagship gets a security update, which is likely for the Stagefright vulnerability. LG joined Samsung and Google in promising monthly security updates recently to try and assuage consumer concerns. How much good this will do is unclear, as a recent study by Cambridge University found 87 percent of Android devices worldwide are not secure.
Huawei
P8 Lite: If you have one of the company's first U.S. devices, you'll finally get your hands on Android Lollipop (the phone launched with KitKat.) Huawei says you'll need a microSD card with 4GB of free space in order to install the update. You can get the Lollipop download from the directly from Huawei.
Android Marshmallow
LG G4: The big news this week was that LG is rolling out its Marshmallow update to the G4...in Poland. It's the same path as last year, with a plan to bring Marshmallow to Europe and then over here to the U.S. Want to know when your device is going to get Marshmallow? We have a full list, which we update regularly as soon as we catch news about new releases.