As Firefox turns 10, Mozilla trumpets privacy
Privacy focus seems at odds with Mozilla's biggest revenue source, Google, but contract expires in December.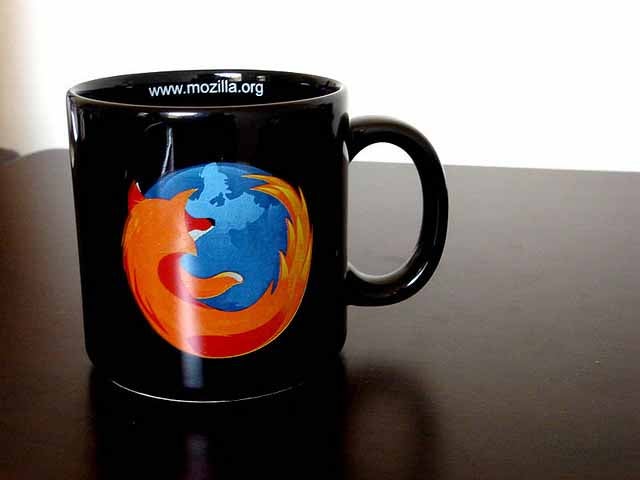 Credit: flickr/aretadobem
Mozilla today pulled out the PR stops to trumpet the 10th anniversary of Firefox, and in celebration released an interim build of Firefox 33 that includes a new privacy tool and access to the DuckDuckGo search engine.
Firefox 1.0 was released on Nov. 9, 2004, at a time when Microsoft's Internet Explorer (IE) had a stranglehold on the browser space, having driven Netscape -- Firefox's forerunner in many ways -- out of the market two years before. Mozilla has been widely credited with restarting browser development, which had been moribund under IE.
Today's Firefox 33.1 offered DuckDuckGo as a new pre-installed search engine choice, joining Amazon, Bing, Google, Yahoo and others.
"DuckDuckGo gives you search results without tracking who you are or what you search for," said Johnathan Nightingale, vice president of Firefox, in a blog post. "Other engines may use tracking to enhance your search results, but we believe that's a choice you should get to make for yourself."
Nightingale did not mention Google by name as one of the engines that "use tracking," but Google is the default search engine for most Firefox installations. New installations of Firefox 33.1 retain Google as the default, and current users' choices remain unchanged.
He also called out a new feature, dubbed "Forget," that has been added to Firefox. "Forget gives you an easy way to tell Firefox to clear out some of your recent activity," Nightingale wrote.
Forget, which must be added to the toolbar by the user, serves as a substitute for the more complex private browsing feature -- called "Private Window" in Firefox -- and the browser's already-available "Clear Recent History," which retroactively eliminates traces of where users have gone and what they've done on the Web.
"Many of our users share a computer with friends or family, and it's easy to forget to open a private browsing window first; with Forget, clearing that information is quick, and easy to understand," Nightingale said.
The focus on privacy was not limited to Firefox.
Mozilla's CEO, Chris Beard, also introduced a new project, called "Polaris," that he described as "a new strategic initiative to bring together the best and brightest to explore new approaches to enhance privacy controls online."
Elsewhere, Mozilla spelled out Polaris, which has a pair of partners at the start: the Tor Project and the Center for Democracy and Technology (CDT). Mozilla will host its own Tor middle relays, anonymous servers that receive Tor traffic and pass it along in an effort to improve the Tor network's overall performance and increase its capacity.
Mozilla also said it is working on another privacy tool that would replace the lifeless "Do Not Track" initiative with something that "protects those users that want to be free from invasive tracking without penalizing advertisers and content sites that respect a user's preferences."