Deep inside Windows Blue: 10 coolest features in Microsoft's leaked OS
An early build of Microsoft's big Windows 8 update has hit the web, full of nifty new tricks and hints of awesome incoming features.
After an abundance of rumors, whispers, and slip-ups in job postings, we now have more concrete evidence of Microsoft's secretive Windows Blue operating system: An honest-to-goodness leak of an early build of the OS.
The leak of "Windows Build 9364" appeared on torrent and file sharing sites Sunday morning in the form of a 2.6GB ISO file, and news of the leak blazed across the Net like wildfire after an initial appearance on Windows 9 Beta. Although Microsoft hasn't issued a formal statement about the leak, it's been dissected hands-on by WinSuperSite and numerous forum-goers, and Build 9364 appears to a 100 percent legitimate (and 100 percent unauthorized) look at the future of Windows.
Without further ado, here are the 10 coolest features (and hints of new features) buried deep inside this (presumably Alpha) build of Windows Blue.
1. Half-screen app snapping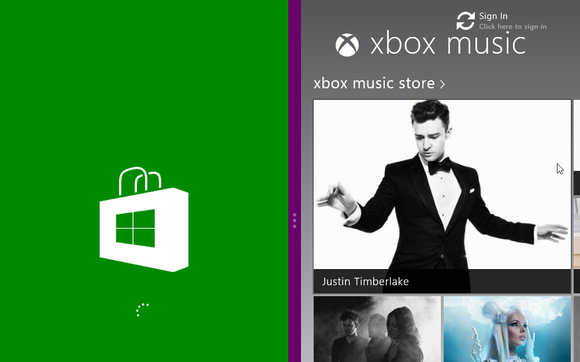 Windows 8's ability to "Snap" an app to the side of the screen while another runs beside it gives the OS multitasking chops that Android and iOS just can't match--buuuuut the only snapping option available in Windows 8 slaps one app across 75 percent of the screen, while the second app is relegated to a miserly 25 percent of the display. That particular design decision was, in a word, bone-headed.
Fortunately, the Windows Blue leak adds a 50/50 snapping option that should've been available from the get-go. Being able to dedicate half your screen to two separate apps makes the Snap feature much more useful for day-to-day app-based activities. (The old 75/25 split is still available if you prefer it, though.)
2. The rise of modern UI PC settings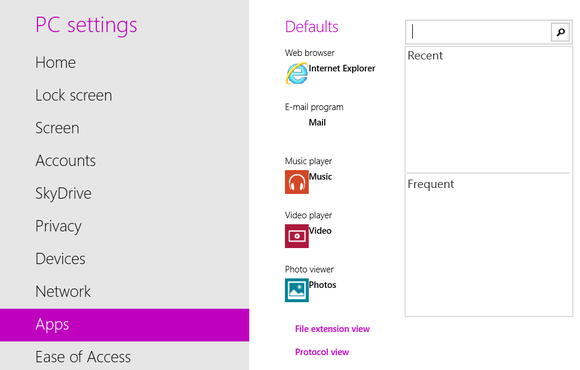 One of the worst flaws of Windows 8 is the way it splits crucial settings options between the traditional desktop Control Panel and the modern-style PC Settings found in the Settings charm. The schizophrenic design is most painful on Windows RT devices, where the need to navigate to the otherwise useless desktop and fiddle with non-finger-friendly options is nothing short of a headache. Windows Blue fixes this with its vastly expanded PC Settings, which now contain many of the options hidden within the Control Panel.
Windows Build 9364's PC Settings now let you fiddle with default apps, resolutions, fine networking details, and a whole lot more--including a new SkyDrive section that we'll talk about in a moment.
Your fingers will love the difference if you're a Windows tablet user, but more portentously, the rise of Windows Blue's PC Settings foretell a future in which the Control Panel could be excised completely.