Goodbye to performance reviews, hello to -- what?
Firms like Deloitte and Accenture are making headlines with their decision to eliminate yearly performance reviews for their workforces. But in the absence of a yearly review, what will fill the gap?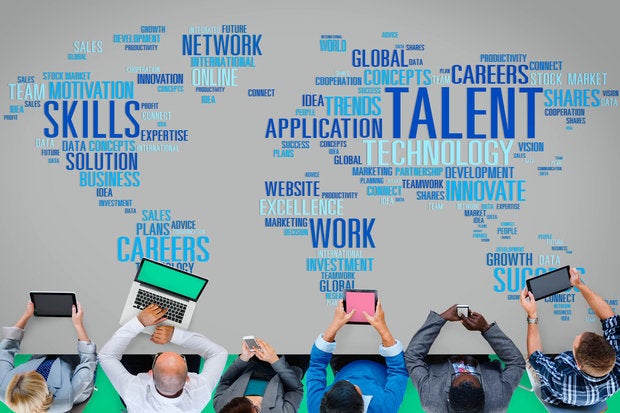 Imagine trying to learn to play golf using a single, dedicated session with a professional player each year. Sure, you can practise on your own, or ask others who play to help, but how effective is that approach going to be? Now imagine that your mastery of golf will be judged and graded during your next yearly coaching appointment, and your success or failure as a golfer will depend on how well you perform with little to no coaching. Think you'll win the Masters?
This is the current state of annual performance reviews, says Jim Barnett, CEO and co-founder of employee engagement platform Glint, and it's a major reason why IT employers are moving away from traditional annual reviews: Those outdated and ineffective processes based on a bell curve that may or may not paint an accurate picture of a worker's true value and contribution to their workplace.
Below expectations
The annual review process is inherently flawed, but it's not necessarily the reviews themselves, or even the timing that's the problem -- it's the fact that the outcome of these reviews is based on forced rankings instead of on overall development and growth. Popularized by Jack Welch in the 1980s, these "rank and yank" systems encouraged competition between employees and guaranteed that some workers would be labeled failures, regardless of their true performance and value, and then fired if they fell into the lower ranks of the assessment.
Getting rid of forced rankings is a step in the right direction, especially in an era where collaboration and engagement are important for business success and the IT skills gap can make hiring new talent difficult, not to mention expensive. There are a number of options for replacing outdated annual reviews and forced rankings, but they all rely on a simple concept -- more frequent and candid communication between employees and their direct managers.
Let's talk
"If you want to get rid of performance reviews, you have to change the habits of your entire workforce across the entire organizational ecosystem. That means supporting an environment that encourages frequent, consistent coaching and conversations," says Barnett.
Employees and managers don't need a formalized process to tell them what is usually obvious. As an employee, you always have a pretty good sense of whether you're doing well or doing poorly, and where your strengths and weaknesses lie. "The yearly review is an example of the minimum level of interaction you should be having with your employees if you want them to remain engaged, though I don't know that I've ever heard of a company where employees aren't constantly in contact with their managers, updating them on project status, talking about new work, discussing obstacles and successes," says Chris Byers, CEO of online form builder and data collection firm Formstack. "There's still value, though, in formalizing a process to record data about that employees' performance to track their progress and their potential," Byers says.