Keep your hands off our smartphones, Verizon!
Verizon. Please stop putting your logos over every square inch of our phones.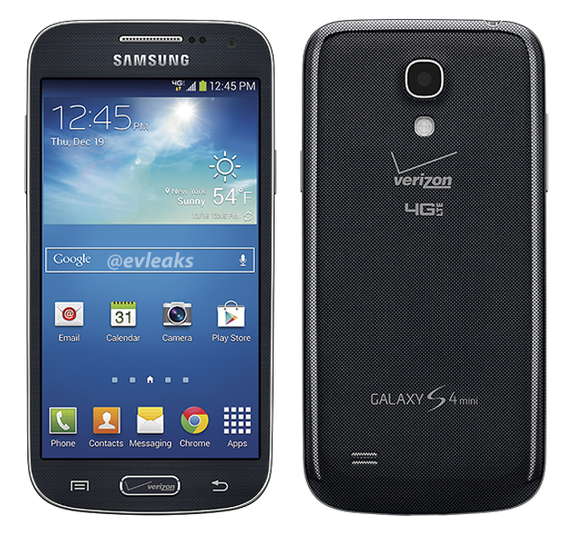 As if mobile carriers don't ruin smartphones enough, Verizon has decided to take things a step further. Press images for the Verizon Samsung Galaxy S4 Mini have made their way online, proving once and for all that the carrier will take the opportunity to shoehorn its logo onto practically any space.
Aside from the giant Verizon logo on the back of the phone, the itty-bitty home button on the Galaxy S4 Mini has a Verizon tattoo to match the one we saw on the Verizon Galaxy Note 2. It's almost as if the carrier is paranoid that you'll forget what network you're using, so it has to constantly remind you every time you pick up your device.
Hey Verizon, I'll make you a deal: You can plaster your logos all over the outside of my phone but--in exchange--I don't want to see a single Verizon-branded app on my shiny new handset. What do you say?