Le Vamp for iOS is the cutest endless running game ever
This polished endless runner game will keep you on your toes with different gestures, upgrades and power-ups, and excellent animation.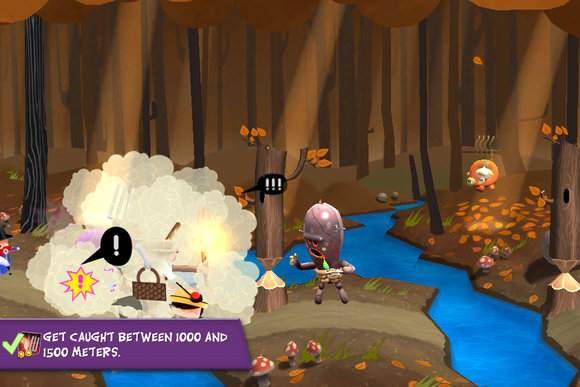 The obstacles get more challenging as the game goes on.
As the game goes on, harder obstacles begin to appear. Clovis is a clove that looks a lot like Spudzie, but will attack you if you pull it up. Garlic pigs are tan instead of red like blood pigs, but will hurt you if you eat them.
Le Vamp's in-app store, the Crypt, includes quite a few upgrades and power-ups to keep things interesting. Upgrades are general upgrades that help you throughout the game (like a bigger health bar), while power-ups can be activated during gameplay (for example, a bat power-up lets you fly over certain enemies). Upgrades and power-ups are purchased in the crypt with Francs, which you can collect as you play, earn by completing tasks and leveling up, or purchasing for real money.
Bottom line
Le Vamp is an addictive free runner. The twist of environment control keeps this game fresh in a mobile landscape that's inundated with variations of Temple Run, and the different gestures keep you on your toes. Also, the upgrades and power-ups are attainable without having to open your real wallet, and they give you something to look forward to. The only minor drawback to Le Vamp is that it is an endless running game, and so its shelf life is ultimately limited.