MIA at Google I/O: Glass, Google+ and other projects we're still wondering about
Google failed to mention some of its most famous (or infamous) products, or how they fit into the bigger picture. And that could be saying something..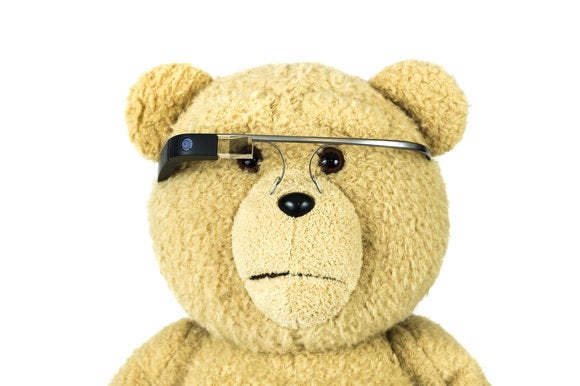 You won't find anywhere in the universe more welcoming to Google Glass than Google's I/O conference in San Francisco. So why wasn't the technology even mentioned during Google's keynote address?
As Google rolled out new platforms for the television, the car, and wearables (including fitness devices), as well as an aesthetic and functional redesign of Android, some of its more famous projects--like Glass, or its Google+ network--were conspicuously absent. Also MIA were projects that Google's been kicking around for years, like the perennial autonomous car.

Android Auto is nice, but what about the autonomous car?
Google isn't necessarily obligated to update attendees on its moonshots. But for products that are shipping, or are presumably about to--Glass, for example--you'd expect at least some updates. For example: an explanation of how Glass will interact with Google's two new wearable platforms, Android Wear and Google Fit.
For the two days that Google has the tech world's eager attention, the company has an opportunity to show a receptive audience how products like Glass and Google+ could fit into its big-ecosystem picture. Instead, we're left with open questions about where these projects are going. And history has proven that products Google doesn't talk about can quietly die, too.
Android Wear, and Glass?
At Google I/O, Google showed off both Android Wear and Google Fit--basically Android designed for smartwatches and fitness trackers, respectively. Add Google Glass, with its own set of "Glassware" apps, and you've got three sets of devices, with three (apparently) discrete platforms.

Android Wear, Google Fit, Google Glass-how will they all get along?
On stage, Google executives sold Android Wear as an opportunity to avoid fumbling about in your pocket for your smartphone, and as a glanceable interface for quickly communicating important information. But those are also the selling points of Glass, though Glass adds the ability to shoot photos and video. Glass, Wear, and Fit all tap into the smartphone, which serves as a central communications hub for all three efforts. Yet Google never discussed the potential for this four-piece ecosystem, and that's baffling.
We know that Glass will get Android Wear's notifications capability in the near future, so there are clear ties between the three platforms. But it just seems odd that we're left to draw these lines between these disparate devices, without Google bothering to explain the distinctions.
Some questions I have: Can Google Fit use the GPS device in Google Glass to calculate the distance I've jogged? And with designer versions of Glass already available, could a sport-Glass derivative be far behind--one that could communicate with a Fitbit, throwing up a real-time step and distance monitor in the corner of your eye? How does it all fit together?